A GUIDE TO CURRENT AI TOOLS AND HOW TO USE THEM IN YOUR MARKETING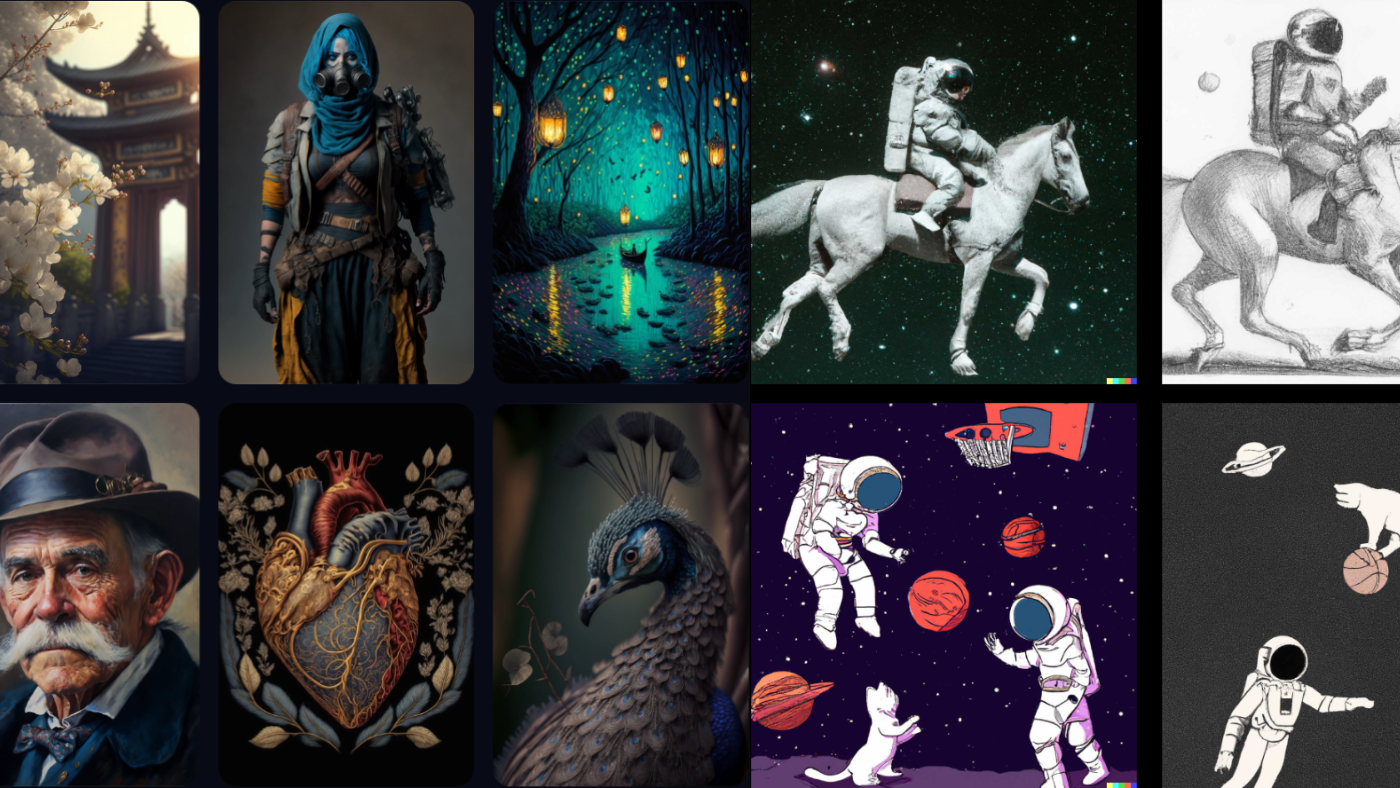 The AI explosion is upon us, and it's revolutionising a wide range of industries.

Marketing in particular is being impacted in a big way by the plethora of tools now available - and given the speed at which these tools are being developed, this impact is going to increase at a mindblowing pace.

Rather than replace the marketer, these tools can enhance and improve your efforts, doing a lot of the heavy lifting and initial groundwork for tasks that would have been time-consuming in the past. This means you as a marketer have time freed up so you can focus on higher-level thinking and strategy.

In this post, we're going to cover some of the best AI tools to introduce into your marketing mix in 2023, and how you can apply them to your business and marketing efforts to improve your output and results.

We're essentially at a point where it's get up to speed or be left behind, so let's dive in and see how AI can support your marketing efforts. If you want to discuss in depth how you can use these tools in your marketing mix, get in touch.

We've split the list of tools up into their relevant marketing categories:
1) Content
2) Design
3) Social & Email
Content
ChatGPT is what you might call the 'generalist' of the bunch and is already an incredibly powerful tool for marketers. While it's not going to take your job in the immediate future, think of it like an unlimited army of interns, able to complete low-level tasks quickly and effectively. ChatGPT is an evolution of the typical chat bot, and speaking to it in plain English allows you to do some amazing things.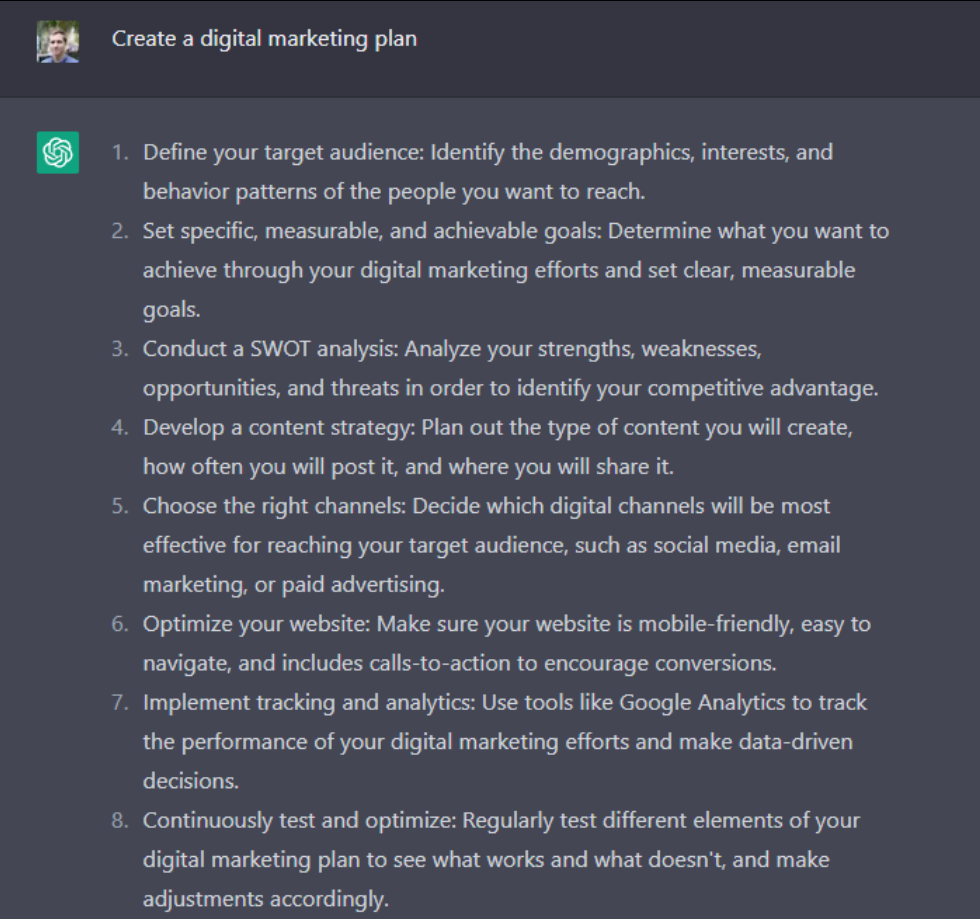 The kinds of things GPT can be used for are fairly limitless, but consider using it for things like:
Content generation - it can write entire blog posts for you to refine
Personalised communications
Lead generation - create chatbots that encourage people to leave their contact details
Sentiment analysis - plug-in feedback and reviews
Ad Copy - ChatGPT can generate tailored ad copy for specific audiences
Email marketing - create automated, personalised campaigns, optimise subject lines
Translation - translate marketing content into multiple languages
Examples:
- ChatGPT Creates an SEO Strategy
- A detailed guide to ChatGPT and marketing
- ChatGPT writes an advert for Ryan Renold's Mint
Auto-GPT

Auto-GPT describes itself as an 'AI agent'. It is an innovative AI tool that utilises OpenAI's GPT-4 or GPT-3.5 APIs to achieve a given goal by breaking it into smaller sub-tasks and carrying them out in an automated loop. It represents one of the pioneering applications utilising GPT-4 for autonomous task completion.

Unlike ChatGPT, Auto-GPT is a self-directed system that doesn't rely on manual commands. It sets its own objectives to achieve a larger goal without human intervention.
The technology promises to "autonomously achieve whatever goal you set" and so the potential is huge. Watch this space.
Runway is a suite of tools for content creation that is making it easier than ever for independent or solo creators to put out high-quality content in a range of formats.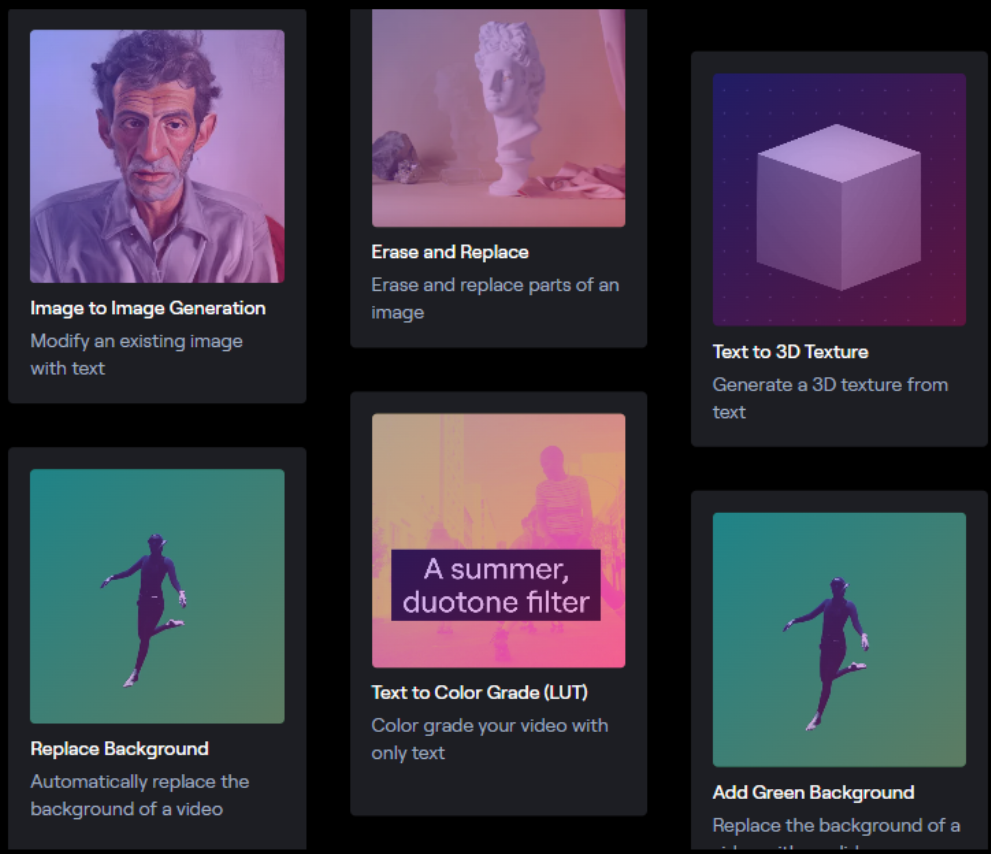 It bills itself as a series of "AI Magic Tools" and these range from text to image generation (like DALL-E or Midjourney) to video editing, motion tracking, green screening and more.

Runway comes with a huge selection of templates to get you started, and allows for full collaboration on projects.

Runway is an amazing resource for marketers looking to increase their content output and quality and is well worth checking out - particularly as you can get started for free.

Copy.ai, Jasper & Lex…

Copy.ai, Jasper and Lex are just a few of the AI copywriting tools that have been launched over the past few years. Most use OpenAI's Chat GPT-3 to generate content.

AI-generated text can be almost anything but most focus on content for content marketing and e-commerce, such as social media posts and ad copy, blog posts, SEO meta descriptions, and product descriptions.

They also promise that it will be grammatically correct, plagiarism-free, and optimized for SEO and sales conversions. All in just minutes, with minimal input from you, and at a fraction of the cost.

Consider using these for brainstorming and initial copy ideas for blog posts, emails, social posts and more. They will require the eyes of a skilled marketer to tune them in, but they can act as a brilliant starting point.

Grammarly

Grammarly is a cloud-based typing assistant. It reviews spelling, grammar, punctuation, clarity, engagement, and delivery mistakes in English texts, detects plagiarism and suggests replacements for the identified errors. It also allows users to customize their style, tone, and context-specific language.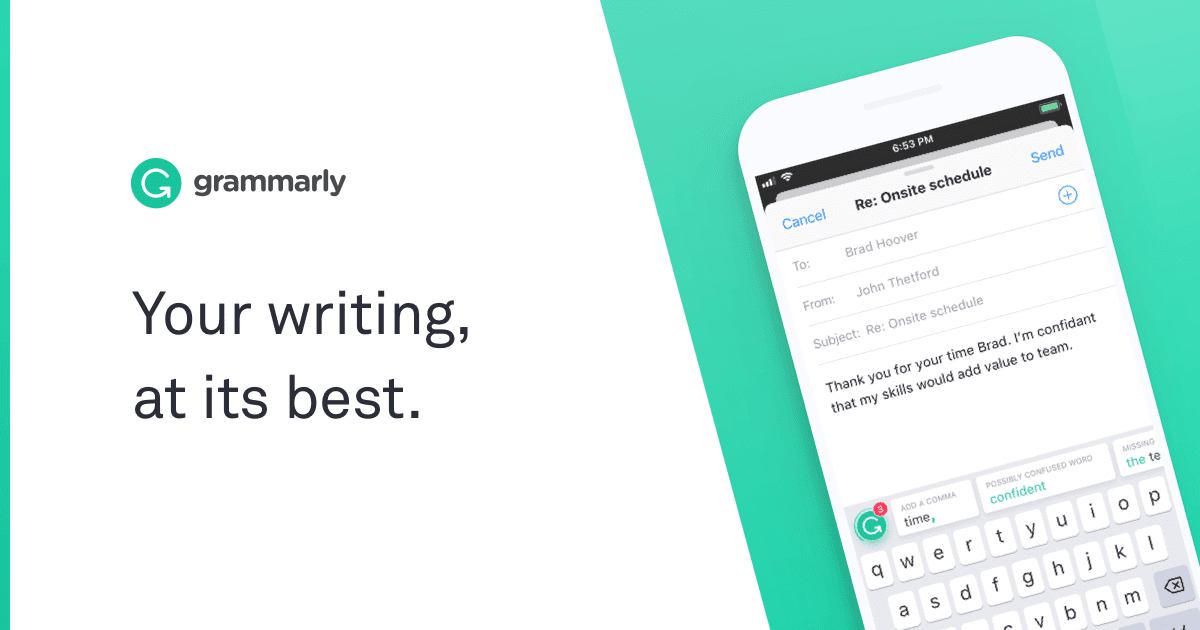 Grammarly works seamlessly as you move between apps, social media, documents, messages, and emails.

Examples:
- How Zoom championed the WFH world with Grammarly Business
- How better communication helped a leading mortgage lender close more deals

Sensei

Sensei brings the power of AI and machine learning to experiences — deepening insights, enhancing creativity, accelerating tasks and workflows and driving real-time decisions. Sensei amplifies your ability to create and deliver personalised experiences that anticipate what customers want.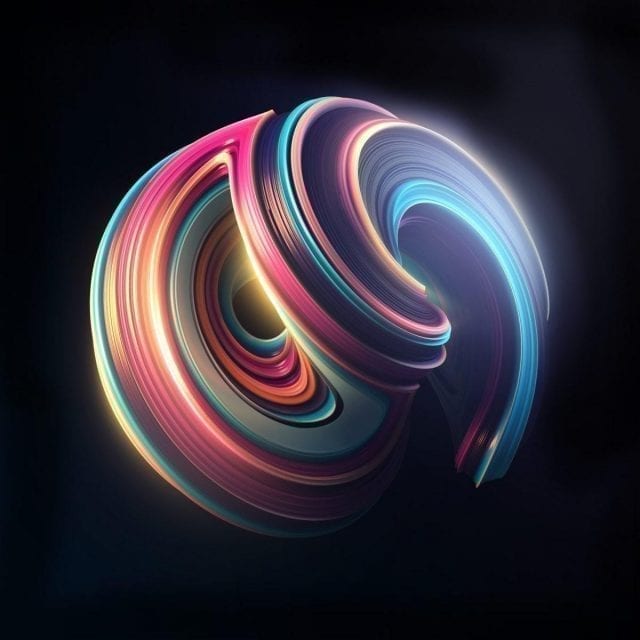 Sensei enables marketers to:
Organise and manage assets for better ROI.
Engage audiences with customised offers, subject lines and delivery timing.
Choose the best-performing experience to achieve your goals.
Examples:
- Sky UK transforms customer experiences with the help of artificial intelligence through Adobe Sensei.
- Adobe uses AI-powered Sensei services to respond with high-impact experiences at every stage of a customer's journey.
Design
Adobe Firefly is an AI art generator that is currently in its beta stage. It is focusing initially on image and text effect generation. Ultimately it will offer new ways to ideate, create, and communicate while significantly improving creative workflows.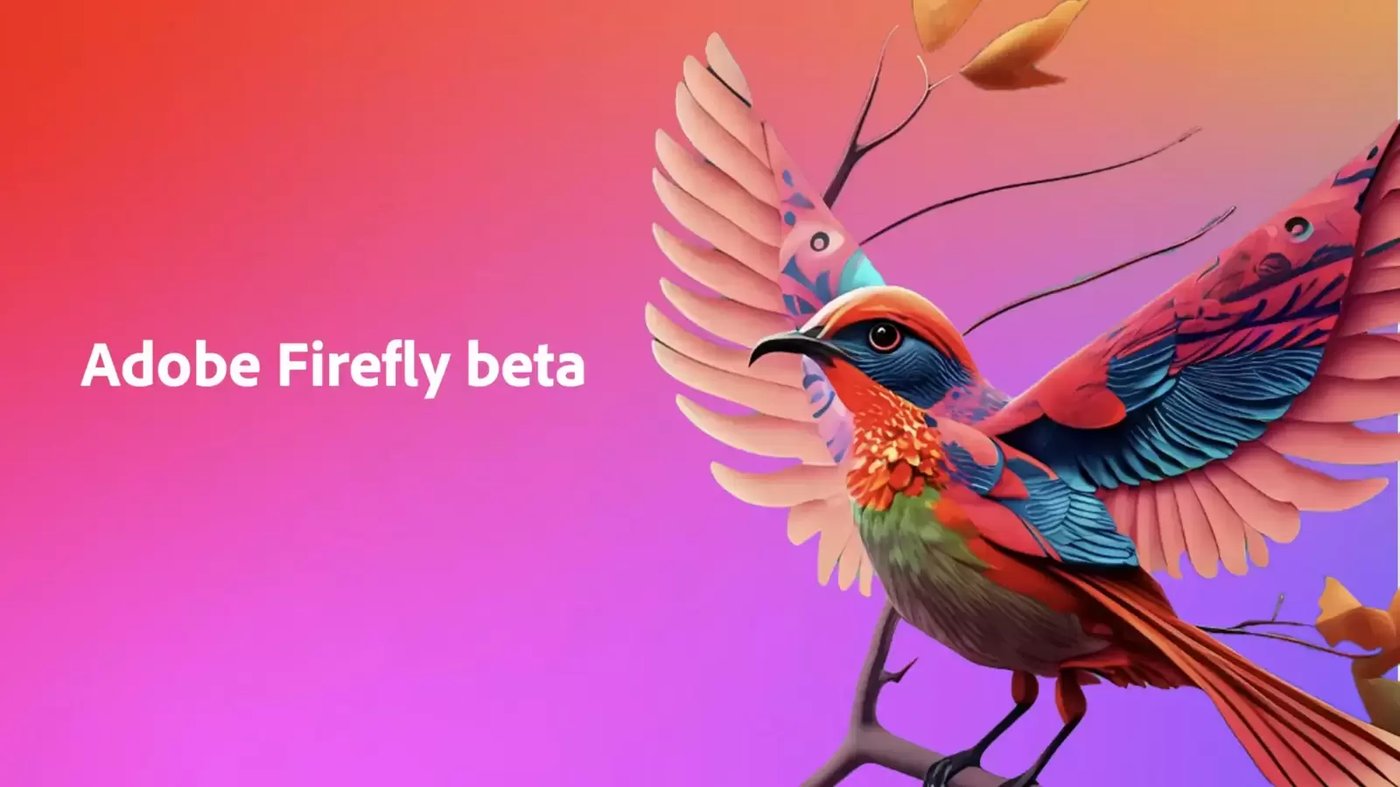 It will enable marketers to use their own words to generate:
Images
Audio
Vectors
Videos
3D models
Creative ingredients like brushes, colour gradients and video transformations
DALL-E 2

DALL-E 2 is one of, if not the most, popular AI tools known as a 'text to image generator'. It was created by OpenAI and is its second iteration.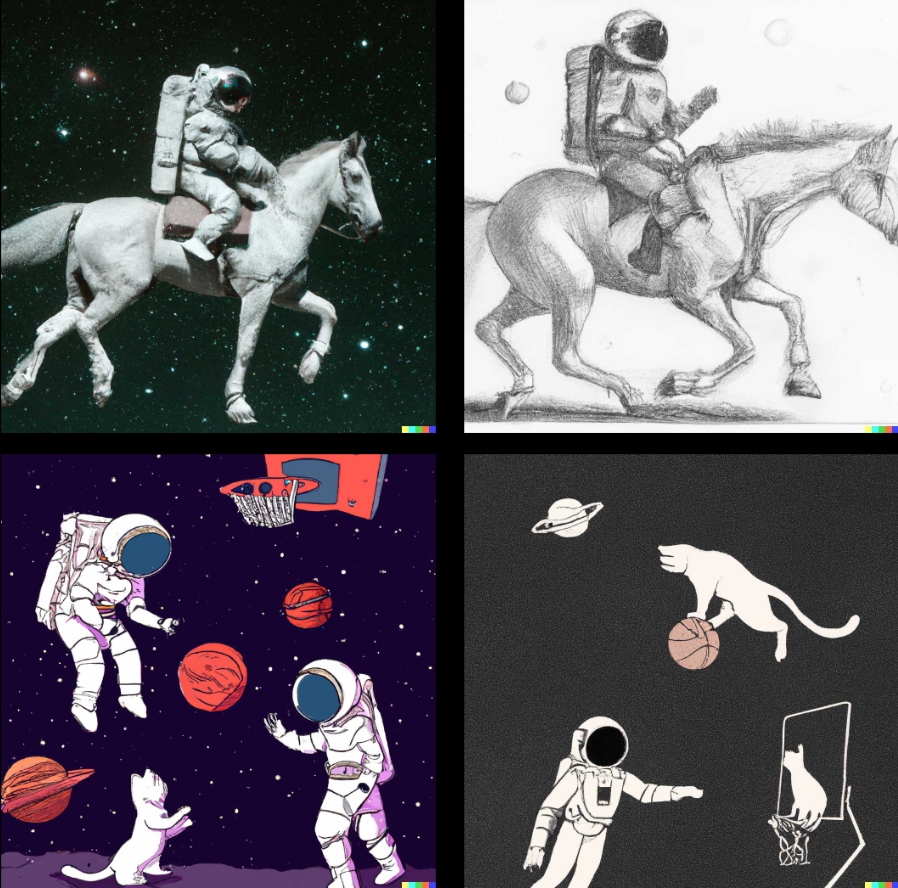 In a nutshell, DALL-E 2 (and its predecessor DALL-E) can 'understand' plain text that you type in, and then render your text as unique, AI-generated images. The results are remarkable and are changing the way designers and marketers approach their work.

Examples:
- DALL-E 2 and the Future of Design

- Hello DAL-E 2, Goodbye Content Careers?
Midjourney

Another text-to-image generator, Midjourney is similar to Dall-E 2 but has been trained more on artistic imagery and digital artwork from sites like Behance and ArtStation.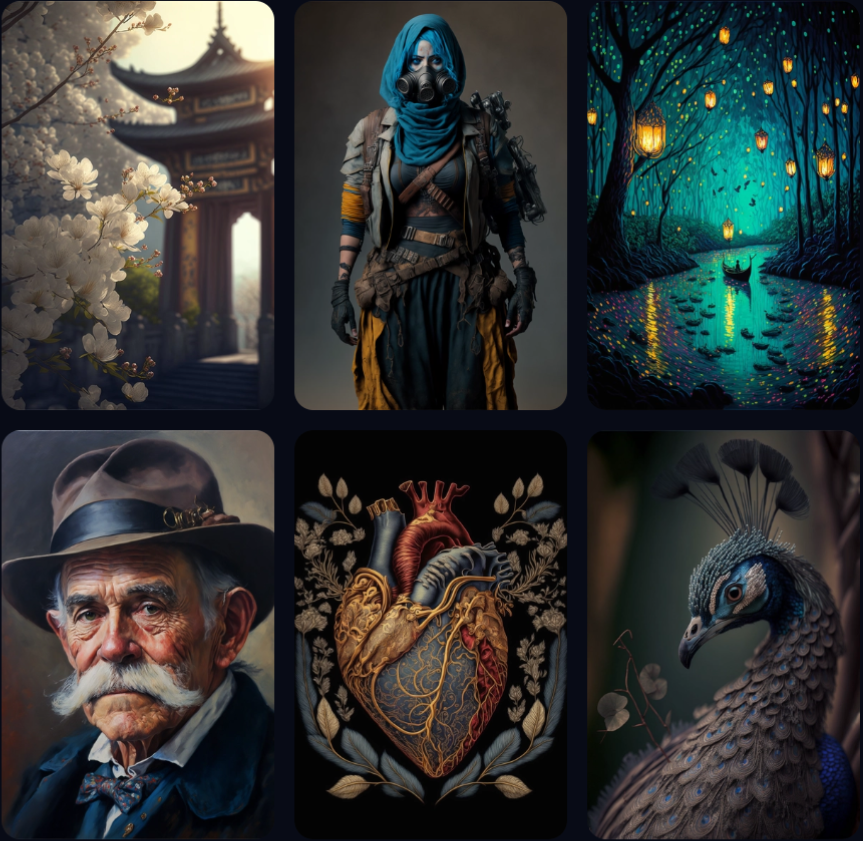 Consider using tools like Dall-E 2 and Midjourney in your marketing mix for things like:
Topaz Labs

Topaz is quickly becoming a designer's best friend. Straightforward but super useful, Topaz uses AI to scale up and enhance photos and video, improving their resolution.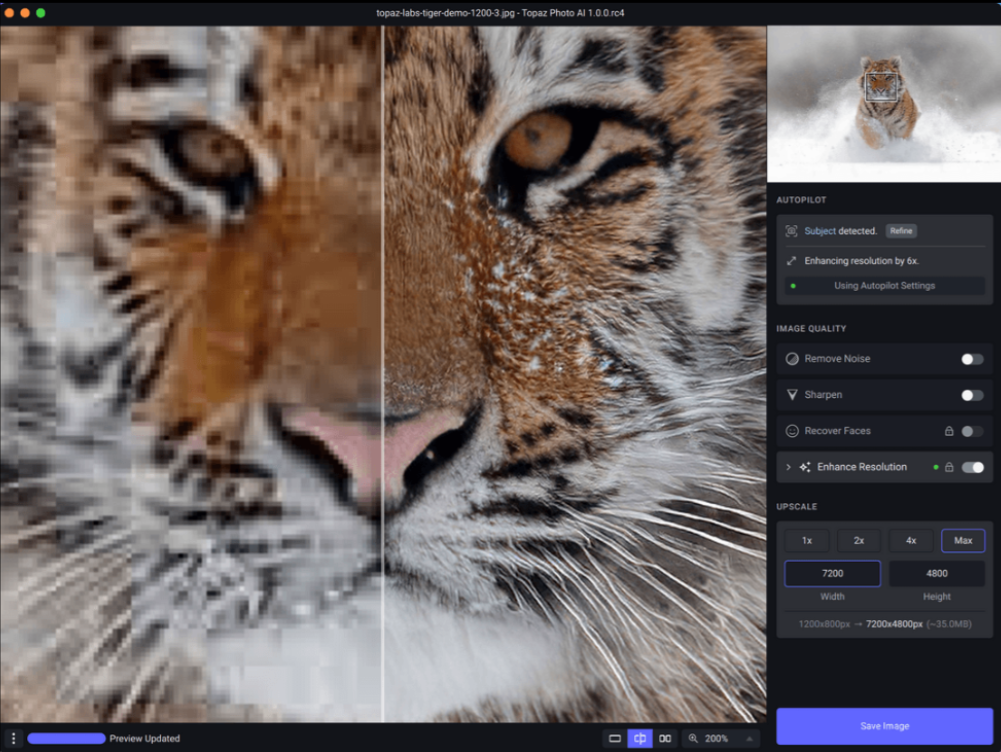 The results are pretty remarkable, with Topaz allowing you to increase your image sizes by up to 6 times, all while increasing actual resolution and detail.

Topaz is a massive boon for creators and marketers who need their imagery in better quality and will allow you to make the most out of your hard work when designs or images just aren't large or detailed enough.
Tome

Tome bills itself as "the AI-powered storytelling format". Which in a nutshell means they help you make fully written and illustrated presentations - from scratch - using a prompt.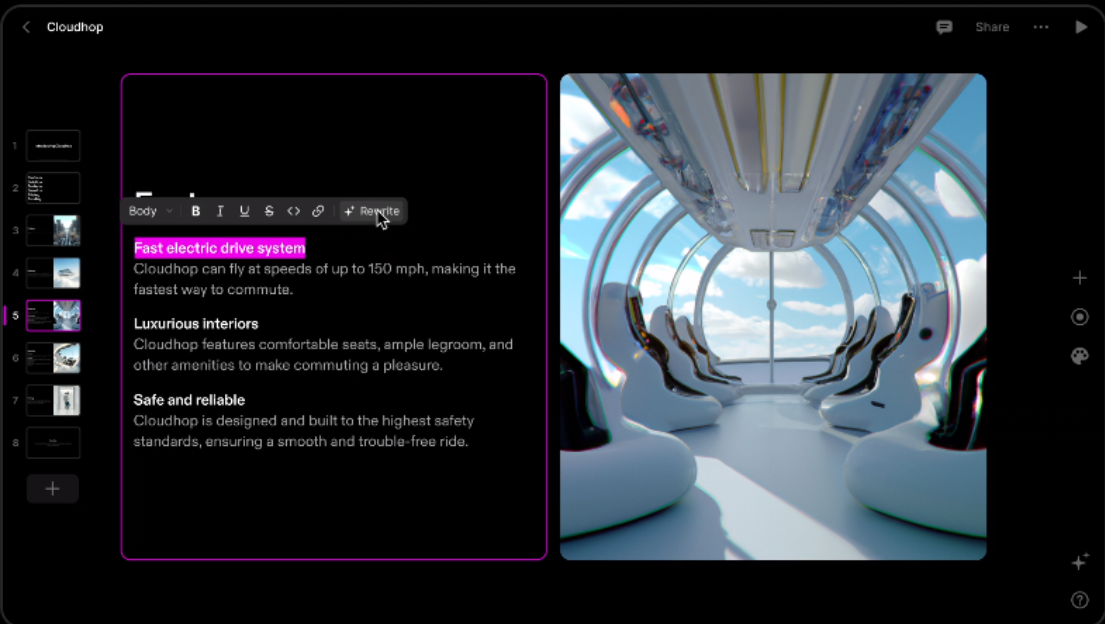 It's sort of like a text-to-image generator but instead generates a full-blown presentation. That being said it also incorporates Dall-E 2 to create any imagery needed for the presentation it's generating.

You can then easily edit and tweak the generated piece of content. Tome connects with many live services - like Twitter or Figma - so that you can easily integrate them into your work and build a fully connected story.

Social & Email
Brand24 is one of the most effective methods of monitoring your brand or product online. It's a tool that uses AI to measure the buzz around your brand, product or keyword.


As well as monitoring your brand's performance on social media channels, it also examines websites, blogs, news sites, review sites, video descriptions, and podcasts. It offers a mix of sentiment analysis, social media reach, share of voice, hashtag monitoring, and much more.
If you're managing a brand or working at an agency, Brand24 is an
amazing
AI driven tool to track the metrics important to you, and we highly recommend including it in your marketing mix.
Sitekick
Sitekick is an AI landing page builder. It allows you to create landing pages without the need for coding, design or copywriting skills.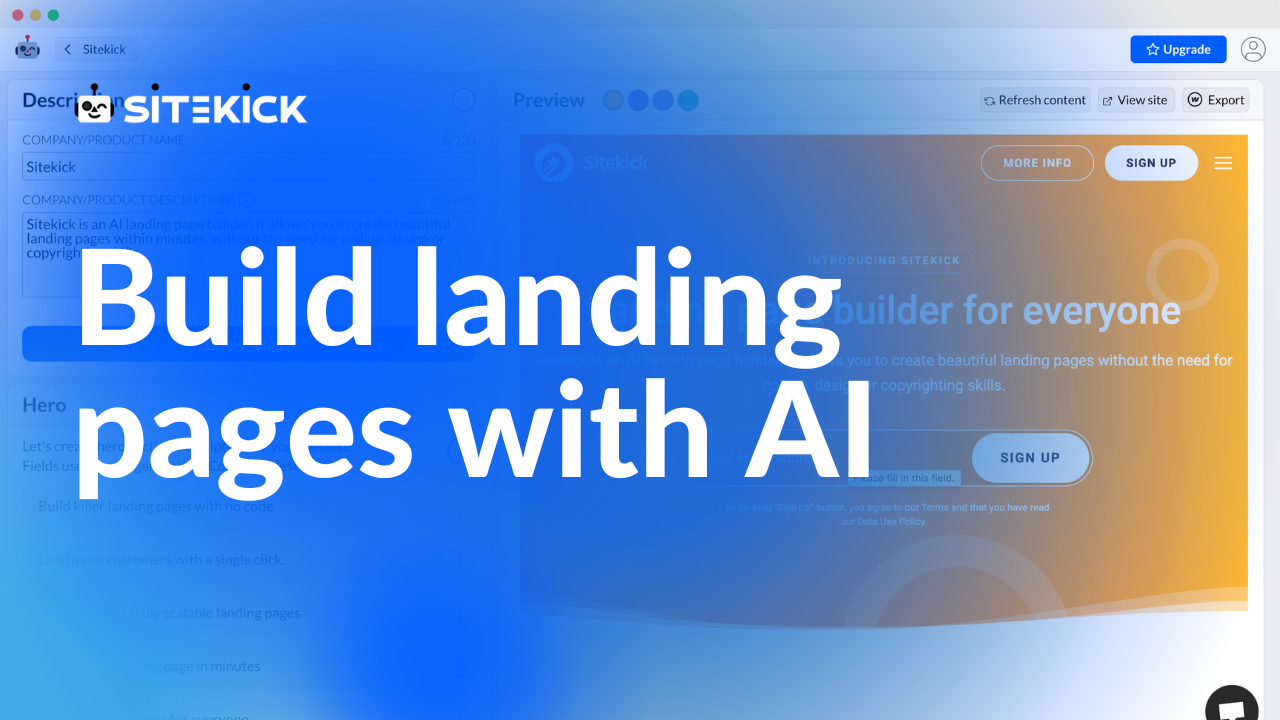 Sitekick allows you to:
Build one-click landing pages - all you need is your business description
Copy, design and code - you can build landing pages that look like they were written by a professional copywriter, designed by award-winning designer, and created by a developer with multiple years of experience.
Learn from the best - the engine was trained on 1000 highly converting landing pages from multiple industries.
Seventh Sense

Seventh Sense is an AI software designed to drive maximum performance and engagement with your existing email marketing program.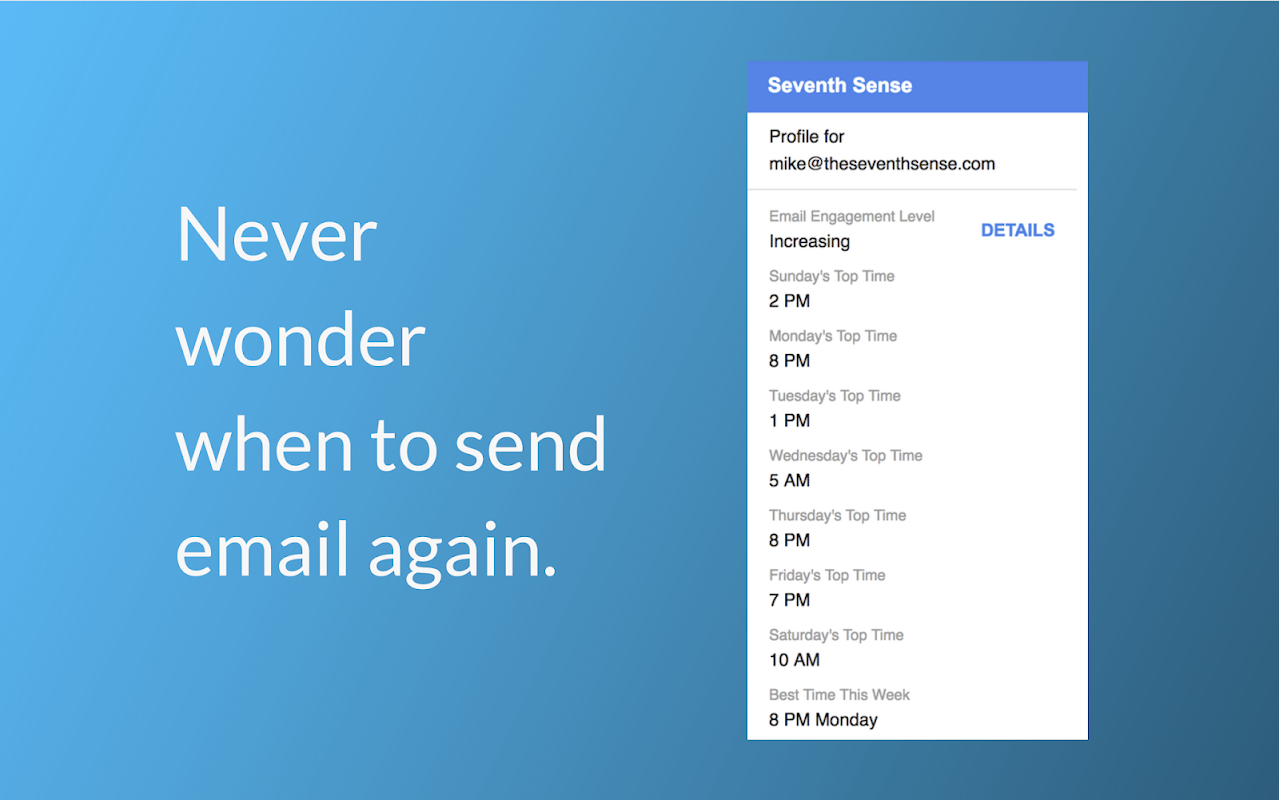 It is the only email delivery optimization system designed specifically for HubSpot and Marketo. You'll be able to break through the clutter using artificial intelligence all while relying on HubSpot and Marketo to deliver your emails and provide the reporting capabilities that you're used to.

Seventh Sense can help you:

- Increase deliverability
- Increase engagement
- Increase conversions
Smartly.io

Smartly.io is a solution that uses AI to bring together media buying, creative automation, reporting and optimisation in one platform. It allows teams to easily and effectively scale and optimise paid social activities.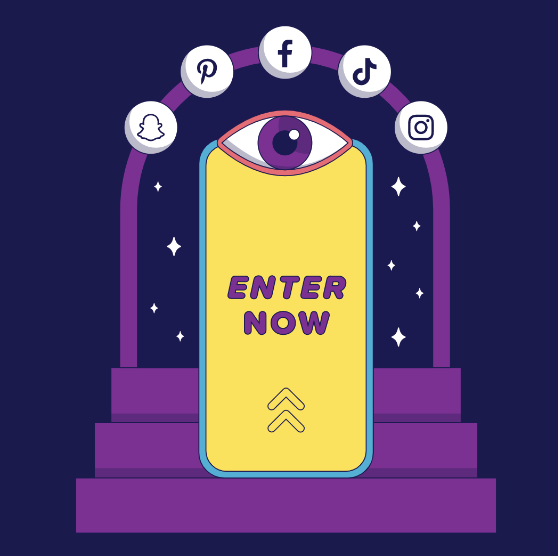 The Smartly.io platform allows you to:

- Create smarter ads designed to scale across channels
- Effectively deliver media strategies
- Produce actionable and real-time data

The platforms works across Meta, Twitter, Pinterest and TikTok.

Examples:
- Smartly.io helps Deliveroo create hundreds of weather-based creatives
- DR SMILE leverages Smartly.io to create 5,000 ads across Facebook, TikTok, Snapchat, and YouTube for Black Friday

As a marketer, staying ahead of the curve is crucial in today's fast-paced digital landscape and one way to do that is by leveraging the power of AI.
Whether you're a small business owner or a marketing professional at a large corporation, understanding the capabilities of AI tools can help you stay ahead of the competition and better engage with your target audience.

Maybe parts of this article were even written by an AI. Probably not. But maybe...
We're working with our clients to make sure they're up to speed with the AI revolution. If you'd like to chat to us about this incredible new toolkit and how you can best make use of it, get in touch.