RESPONDING IN REAL-TIME: ADAPTABLE BRANDED CONTENT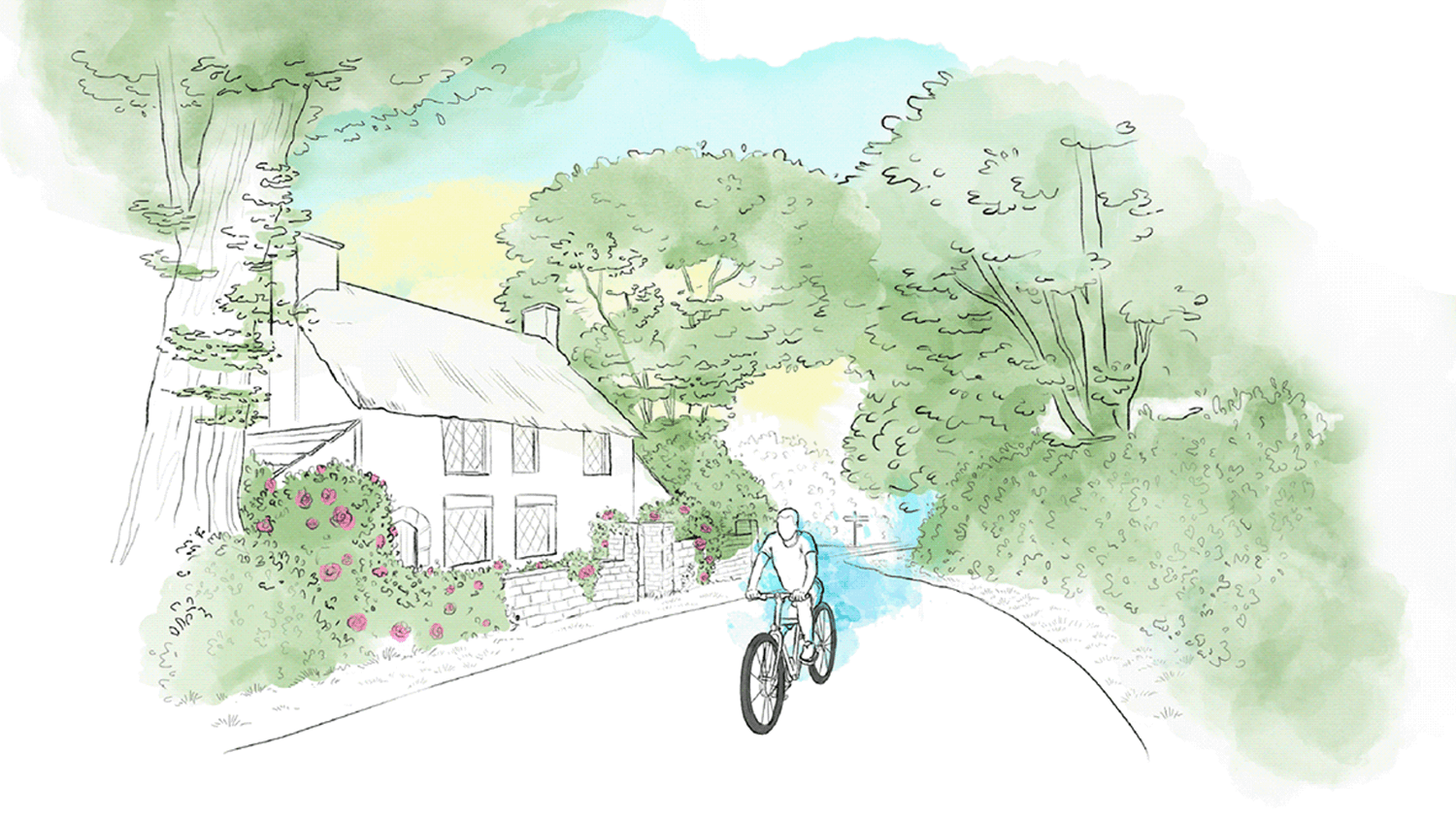 Publishing high quality, reactive content quickly.

The way you handle the unexpected can have powerful ramifications. It's not just important to respond quickly – it's important to get it right, too.
And when it comes to getting responses out FAST, many brands end up sacrificing quality for speed. But what if you didn't have to choose?

Below, we've listed a few effective communications tools that can be put together quickly – allowing you to respond to live events and emerging trends fast. That means you're able to focus on what you want to say – and we can look after the how.
Infographics
With the ability to communicate a huge amount of information or data in a digestible and engaging graphic, infographics are a powerful tool. And because they're quickly and easily created, they can be extra effective when it comes to reactive media.
Infographics have been a key component of many of our campaigns. With British Gas, infographics helped illustrate their understanding of UK tradespeople and their habits. Not only are they easily branded, but they also bring data to life in a way that's more palatable to an audience than mere figures on a page.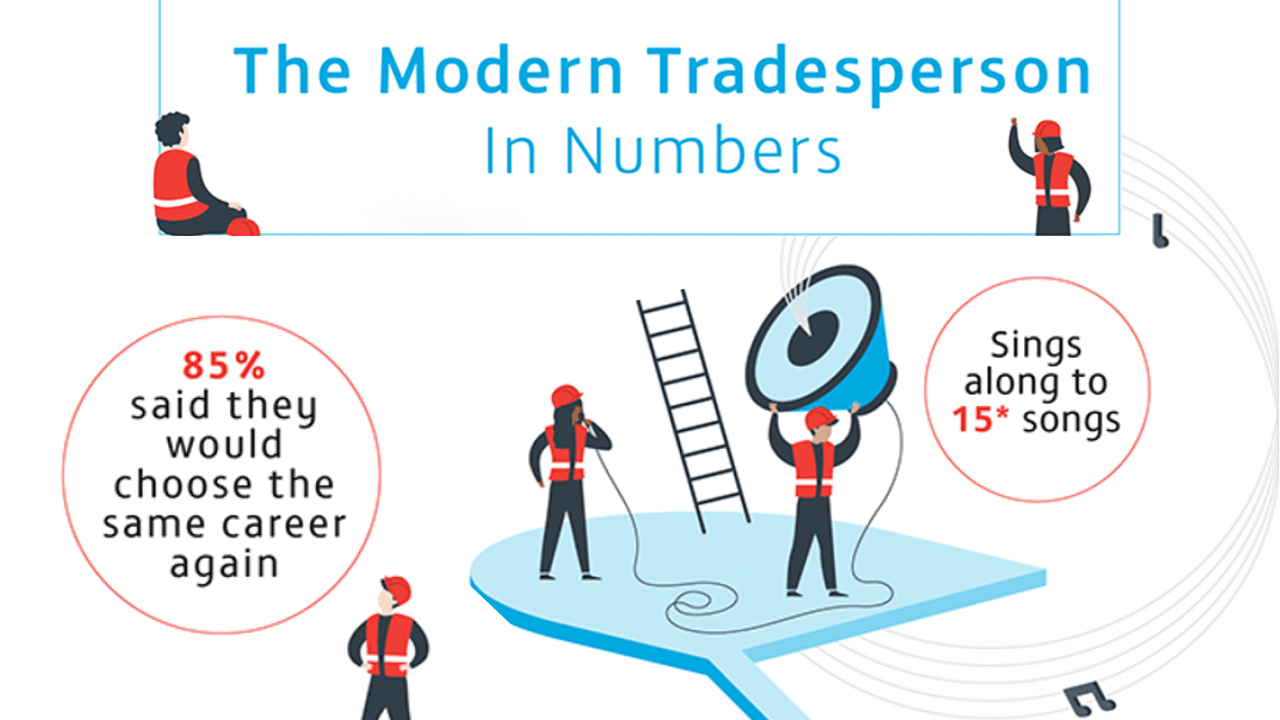 British Gas | Infographic
Social media campaigns
Social media has made it much easier to get your message out, both for people and for brands. It means you have channels ready to publish at a moment's notice. All you need is content.
With a dedicated social media partner that knows your brand and your audience, you're able to turn around relevant, on-brand content fast. This helps build consistency across channels, reassuring your audiences, both internal and external, that business is continuing as usual.
We helped Nokia Mobile participate in relevant ongoing online conversations, using animated gifs, images, memes and video. This included both proactive anticipation around entertainment subjects like Game of Thrones, but it also included reactive content, such as surprise product launches, creating responsive, on-brand content to be published across social media channels within 48 hours.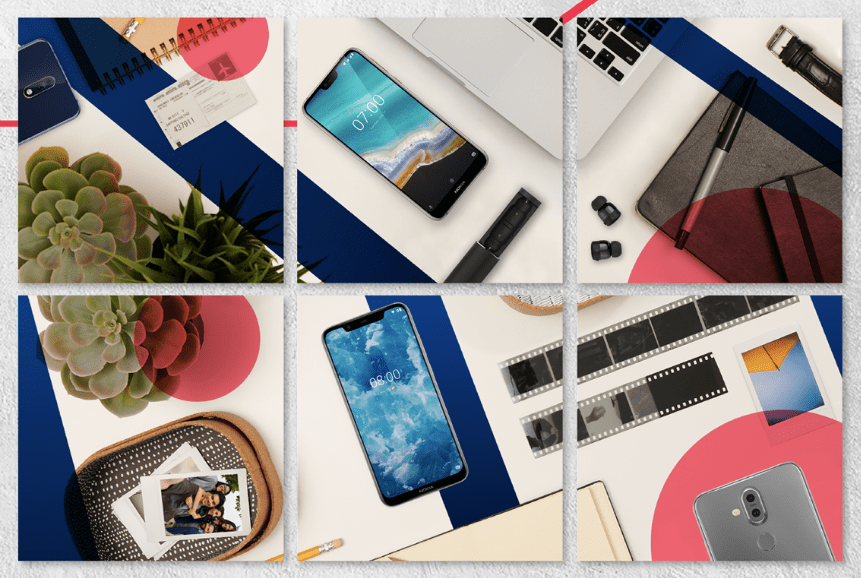 Nokia Mobile | Social Media Campaign
Repurposing existing creative
When you have limited time to react and get content published, it's much quicker if you don't have to start from scratch. Remember, it's not just creating assets that takes time. It's all the rounds of internal feedback and stakeholder approval you need to get to use them.
And a lot of the time, it's an unnecessary hassle. Many of the brands we've worked with have been sitting on a goldmine of content that could be repurposed and repackaged in a fresh way that fit the emerging conversation.
With a new digital platform about to be launched, Abu Dhabi Culture approached us to develop a promotional video. Using footage from their museums and content from their websites and apps, we were able to create a fresh, engaging story that gave the audience a glimpse of the digital experience. And because we didn't need to shoot new material, we were able to deliver the project quickly and cost-effectively.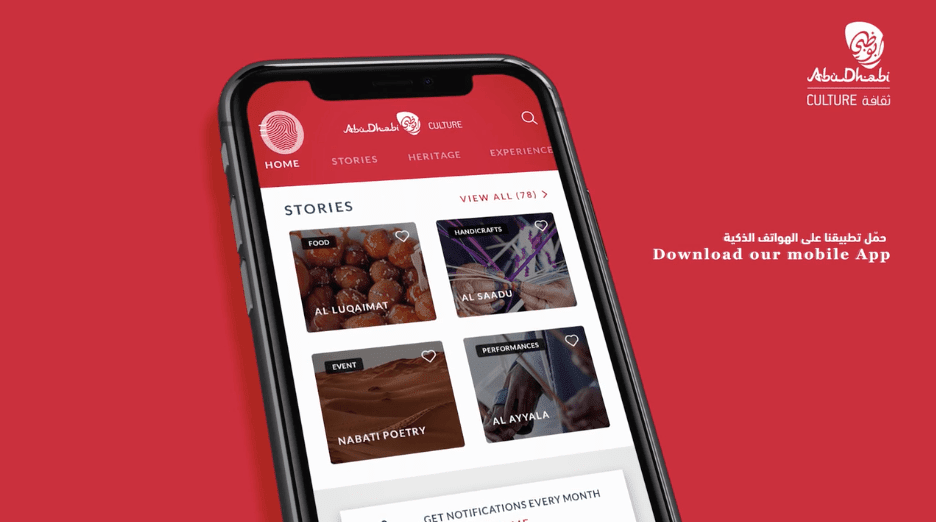 Abu Dhabi Culture | Video Campaign
Presentations
With so much of the workforce working from home at the moment, your digital touchpoints matter more than ever. And part of that is equipping sales staff with comprehensive and well-thought out presentations.Too often, presentations aren't given the attention they deserve, whether it's because they're rushed or using legacy powerpoints. The result is unprofessional documents that use wrong fonts or out-of-date branding.
Presentations need to stand out, impress and communicate your value proposition clearly and succinctly. Having built hundreds of presentations, both for ourselves and for our clients, we know what works – mixing visuals, storytelling and consistent branding to develop presentations that stand out and deliver results.
Recently, we partnered with Haines Watts to create a Growth Booster toolkit. Using graphic content and video footage from the launch video, we created a suite of branded sales material, including presentation videos, web-pages and a full list of digital collaterals like infographics and brochures.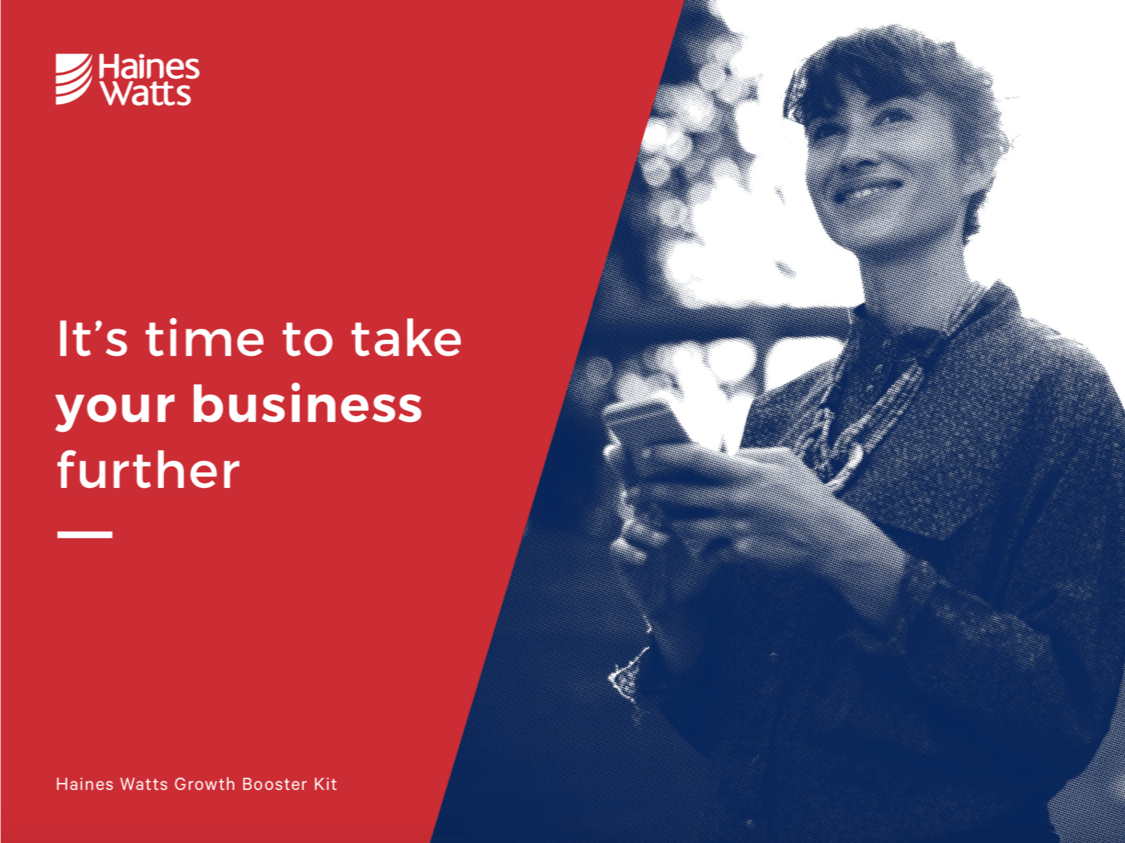 Haines Watts | Internal Communications Campaign
And because much of the material was repurposed, we were able to deliver consistent, high quality work much more quickly and cost-effectively than if we'd had to start from scratch.

Looking to get reactive material out fast? Get in touch today.