WE NEED TO TALK ABOUT DIGITAL TRANSFORMATION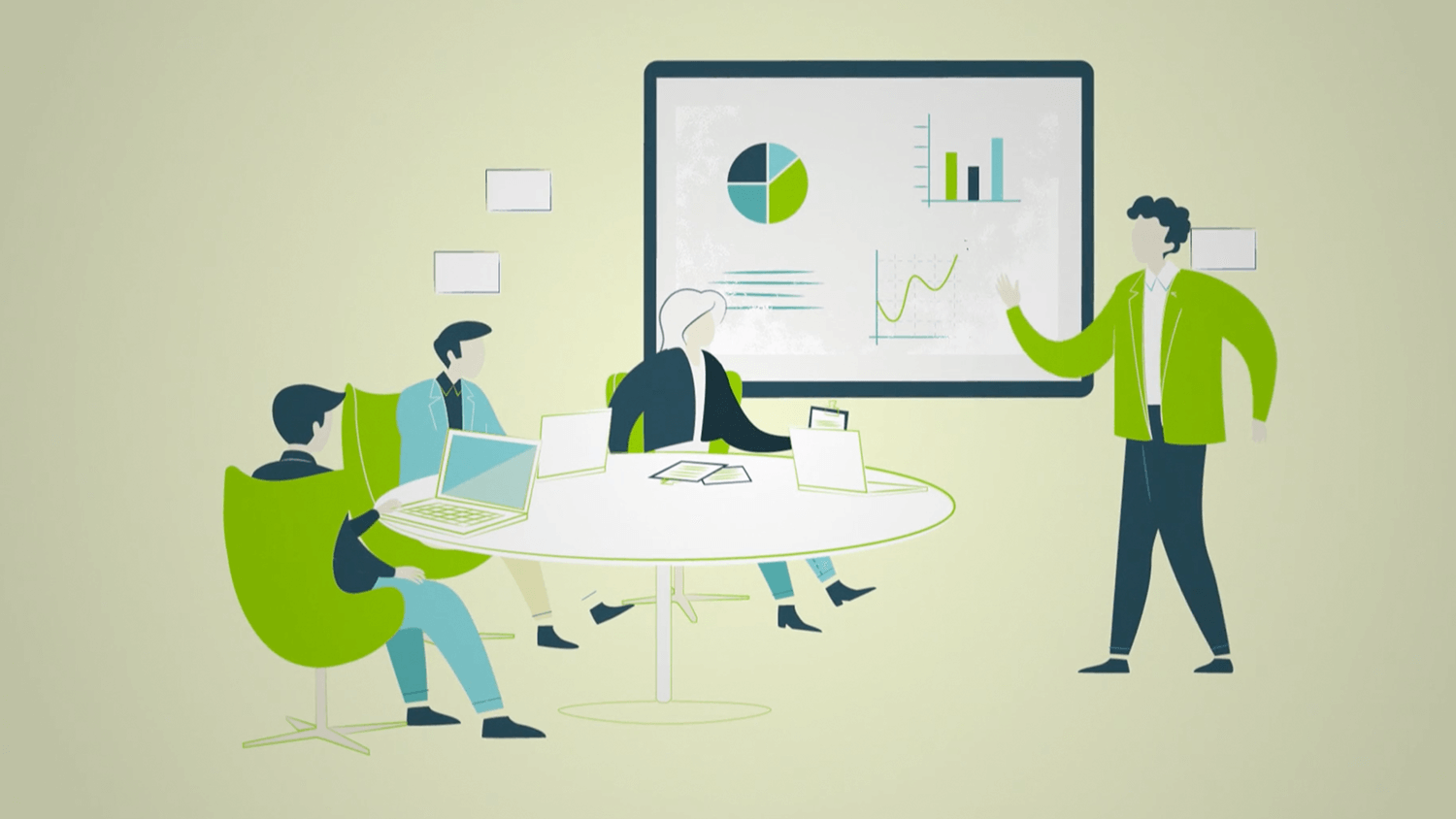 Expert Insights from Kate Gray, Marie-Delphine and Santiago Martin Romani.
Digital transformation strategy has been a trending topic for quite some time – but it's also quite a confusing one. The potential to leverage digital content is essentially endless, but counterintuitively, this open-endedness can sometimes mean companies feel too overwhelmed to properly pursue the available options. Social distancing and working from home, amongst other recent developments, have taught us that when necessarily, digital transformation can happen very quickly.
Brands and organisations need to get on top of digital transformation strategy if they want to maintain a competitive advantage and continue to serve their customers' needs. This was precisely the topic of Nucco's event on 29 July, when we invited a panel of experts to discuss digital transformation. Joining us were Kate Gray, Head of Commercial Models and Market Insights at NTT Data, Marie Delphine, Digital Transformation Consultant, and Santiago Martin-Romani, Head of Digital at Wipro Digital.

This spring, McKinsey published a report suggesting that through the global Coronavirus outbreak, we've accelerated 5 years in terms of consumer digital adoption – in the space of 8 weeks.
The pandemic as an accelerator
Digital transformation is nothing new: our panel of experts has been working in this field for decades. But as McKinsey's 2020 report shows, this year's global pandemic has catapulted businesses into digital mode faster than ever could have been expected.
"Decisions that used to be delayed, or feel like they should have been spread out into small chunks of change, have in the span of the last few months been rushed forward and become necessary," says Kate Gray, of NTT Data. All of a sudden, companies who stood steadfastly against the work-from-home trend faced no other option. Gray has seen this first hand. "I work with a company that said they would never allow their call centre employees to work from home, and then in the space of three days, they've all gone remote," she says. And it's not just the practicalities that are changing, either. "It's the culture, it's the role of technology, but it's also changing the whole risk profile of things that historically, people were cautious about," explains Gray. Decisions that once looked overly ambitious, like moving to the Cloud, are now being considered seriously.
Marie Delphine notes that "some companies have been complacent because they've been succeeding for a long time, so it's a big shock." Nonetheless, "the pandemic is an accelerator forcing companies to do what they were reluctant to do before: transform and adapt." Santiago Martin agrees. "A crisis is a big catalyst for innovation," he says. "Brands who want to stay in the game know that the rules have changed. In a crisis, it's important to improve the bottom line, and to do that, you need technology and tools that give you an online presence to sell relevant products and services at the right time."
Be honest about your digital transformation
So business' digital transformation is upon us, and it's here to stay. For companies who are in the early stages of making the transformation, what are the best steps to take? There are so many avenues to pursue, but this wealth of opportunity can almost be paralysing. Our panel of experts agrees that the first step of the journey is being honest about your digital transformation.
"Digital transformation strategy has always been viewed as a way to enable certain improvements in the business, so it's a good time to pause and think about what we need to enable now," says Gray. Once the answer to this is clear, businesses need to work out the next steps in terms of making those improvements a reality. What should they prioritise, and which key area of digital should they focus on? "The quality of interactivity across business divisions and across teams is a good place to start," advises Gray.
Delphine agrees, suggesting that companies avoid rushing into anything too quickly. "If possible, find a way to surf the wave and take your time to work out your next steps," she says. Digital transformation strategy permeates every aspect of the business, so it's a good idea to analyse your business holistically before deciding how to proceed. "Brands need to do an honest analysis of where they are today, what's working, and what's not working," advises Delphine. Without this candid overview of how the business is performing and operating as a whole, it's near impossible to undergo digital transformation.
Martin also advises focusing on results at all times. However your company chooses to undergo its digital transformation, "you need to drive results for the customers and the business. It needs to be sustainable and deliver value to customers, and revenue to stakeholders."
Make digital content work for you
When considering how to incorporate digital content into your business, it's important that businesses have an idea of the potential that new technologies hold for their marketing and business strategy. Do your stakeholders understand the difference between virtual reality, alternative reality, and mixed reality, for example? Do they understand how animation could be incorporated into their internal messaging, or virtual reality into their learning and development materials? If not, it's time to learn!
AR – augmented reality – involves adding computer-generated information onto the real-world environment. With AR, we're looking at what's actually in front of us, just with something extra added on top. Virtual reality, on the other hand, is quite literally a whole new world. Virtual reality offers users a fully immersive experience, allowing them to travel through space, or even visit a different period in history. Extended reality is perhaps the least famous of the computer-altered acronyms: it's the umbrella term used when referring to AR and VR. Whichever form you choose to explore for your business, the possibilities for creating exciting digital content are limitless.
"Brands need to work out how digital content can work for them," says Delphine. "They can use very different mediums to create an experience that is going to nurture people and offer personalised solutions to problems."
Get the expertise you need
If your business is finding digital transformation overwhelming, you don't have to go it alone.
"For a company that has no experience of digital transformation, consider collaboration over competition," recommends Delphine. "My own experience is to link with amazing companies that understand the future and are ready to invest in new technologies." After all, no business can be an expert at everything, and technological developments are moving so fast that it can even be difficult for industry insiders to keep up. "Every single day, there's a change," says Delphine. "At all levels, partner with a company that's ready to walk the walk with you."
Gray agrees with this advice. "I'll look at my diary and see how much of my time involves thinking about the problem myself, as opposed to listening to colleagues or seeking external points of view," she says. Why is this important? Outside perspectives and a fresh pair of eyes can cast your challenge in a new light, and come up with solutions you hadn't been able to see before. "It improves the quality of thinking, and gives you the ability to take the data that exists and seek new insights from it," explains Gray.
Martin says that digital transformation strategy is all about working with the right people. "You also need the right mindset and attitude," he says. "It needs to be a change that happens quickly, top down and bottom up throughout the organisation. If you don't have the expertise to accelerate your digital transformation, then you need to find that expertise somewhere."
A new form of leadership and communication
As with any major change that a business undergoes, robust leadership is required to make sure everything runs smoothly, both internally and externally. "The big problem in companies is that people don't like change," explains Delphine. Because of this, employees at different levels within the company might be reluctant to get on board with the latest digitalisation efforts. How can leaders overcome this challenge? "We need to reassure employees with humanity, and build trust through storytelling," recommends Delphine. "Digitalisation is very important, but it's only a tool. It's a tool that will help you to build new recipes. We also need leadership with purpose, not ego."
Martin agrees. "It's about the why," he says. "What are we going to gain from doing this?". Employees are naturally resistant to a change in the status quo, and Gray says this is something that shouldn't be underestimated. Humans are creatures of habit, and we look cautiously at anything that threatens our stability and routine.
To help make employees feel more at ease with the change afoot, Gray suggests frequent and consistent communication. "You need to be credible in the things you say," she advises. "Don't feel like you need to solve everything: it's about conversations, the sharing of knowledge, and building so that you can explore the options that you have, quickly and with more confidence."
"Companies are forced to change very quickly, and at all levels: in retail and in management, for example," says Delphine. "It could help to have a chief transformation officer to oversee everything." At the end of the day, as Martin reminds businesses,"digital transformation is a journey, not a destination. It's important to try things out, and if they don't work, fail fast and try again."
If you'd like to watch the replay of this event, click here. Need help communicating your brand's digital transformation strategy? get in touch with us today.