WHY WRITE IF YOUR CUSTOMERS DON'T READ?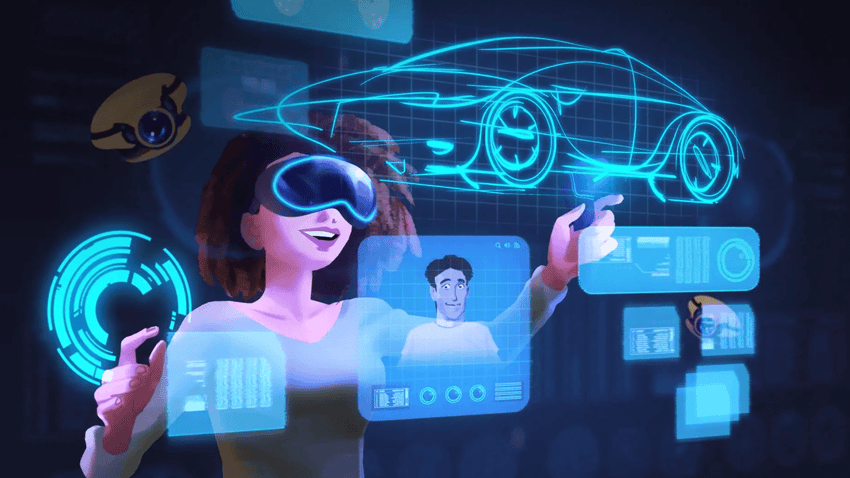 How to create B2B branded content that stands out

With our clients, ranging from finance and professional services firms like Deloitte and UBS to consumer and social impact work for Google and universities, we've seen a fundamental shift in the need for digital content, not only to combat new formats and phenomenons like webinar fatigue but also to create fresh content that humanises B2B marketing. We've especially seen an increase in conversations around the place of the written word and whether or not longer-form content still has a place in our strategies.
With this in mind, we organised an interactive online panel event that posed the question - how should marketers approach B2B marketing in today's crowded content marketplace?
Joining us, we had expert panellists alongside our CEO and Founder, Stefano Marrone, who discussed their experiences with B2B marketing and how they've overcome some of their recent challenges.
Hayley Selby is a content strategy professional with over 15 years of senior-level experience in consumer and business-facing international brands. With both client and agency side experience in the sectors of music and entertainment, retail, technology and travel, and most recently in market intelligence, Hayley has led high-performance content teams, merging her passion for technology and creativity. Working for leading brands such as Universal Music, The Virgin Group, Ann Summers, and GfK, Hayley knows about building content that brings value and builds trust.
Arlette Lee is the Director of Digital and Head of Marketing at Aravis Capital. She is responsible for all digital media and marketing communications working closely with the sales team. Before joining Aravis, Arlette spent ten years in client services for Cantillon Capital Management and Lazard Asset Management. Arlette was a finalist for Marketing Leader of the Year in the Investment Week Marketing & Innovation Awards 2021. Arlette graduated from Nottingham Trent University with a BA (Hons) in European Business & German.
Watch the event highlights or keep reading for the full event write-up!
Hayley kicked the event off by discussing how the last 18 months have put real pressure on B2B marketers. "Everyone had to become an expert on digital marketing overnight" on channels that just weren't a priority for B2B before the pandemic. Marketers were frantically trying to create content to work the algorithms of these channels. They weren't necessarily creating good content for their audience, which, as Hayley pointed out, should always be the main focus when trying to achieve success in digital.
Arlette followed up with what had worked for her financial audience. She found that personalised emails combined with video and optimised content have helped engage her clients' customers.
Stefano agreed: "tools, like optimising content, SEO and video, are all things that we regularly talk about in a marketing context, but it wasn't necessarily at the forefront, pre-pandemic. The pandemic has made digital a real, viable and accessible option for B2B marketers."
In addition, B2B marketing has often relied on text-heavy, evidence-based comms. The digital environment tends to encourage people to explore many topics extensively, but on a more superficial level, reading abilities have changed. With fewer than 10% of web visits going beyond 2 minutes, Stefano asked the question - is there still a place for the written word? Is it still worth writing long articles and white papers?
Arlette strongly agreed that, in a financial context, there is. She explained that "everyone has a different learning aptitude and long-form content still has a place. It just depends where that place is in the funnel".
Hayley agreed, saying you have to look at what point your customer will be interested in the detail that you're going to provide? "The conversion to almost solely digital channels over the last 18 months means you've got to look at your USPs in the beginning and surface them very quickly - because then your audience is willing to spend more time with you further down the funnel."
Stefano asked what strategies and content are currently being utilised to get people through the funnel.
Hayley started by saying that hero content is essential. "Grabbing every piece of content possible from your hero content and creating evergreen content from it is crucial. Video content makes a huge difference, especially when trying to surface expertise. People want to engage with peers and experts, even if it's only to confirm their own findings and strategies.
And in response to video content, Arlette stated that:
"By 2022, 80% of all online traffic is going to be generated through video."
And where previously she didn't use video content, she is now seeing a faster sales cycle, in comparison, because it allows clients to connect with managers more quickly.
Hayley added an important point:
"To suggest that B2B is old, stuffy and doesn't welcome emotive content that is exciting and fresh is a dangerous thing to do."
On average, people spend between 19 and 27 seconds looking at a page before moving on to the next one, and telling a story in such a short amount of time is challenging.
Stefano asked our panellists if they'd found any tips/tricks (without resorting to gimmicks or stunts) to help get their message across before users click off.
Hayley said it's all about humanising the content and the context of it. We often find ourselves "drowning in our own expertise, and we forget now and again that we aren't always reaching experts". She pointed out that people will give up looking if you create content that is hard to reach or find. Stefano added that B2B marketers often make the mistake of being obsessed with their competitors and end up losing touch with their customers.
There is also the issue of infinite choice in a digital context, and more targeted digital messaging has become useful.
Hayley kicked off this discussion by saying that whilst it is about messaging, you also need to understand your audience to appeal to them.
Arlette added that again it's crucial to provide your customers with a choice of how they want to engage with your brand:
"Providing similar content in different formats such as podcasts, webinars, and long-form content is crucial. Everyone has different learning aptitudes, and it's important to cater to different types of clients."
As the discussion moved towards webinars, Stefano asked if the panellists had any tips/tricks to combat webinar fatigue.
Arlette stated that working with customisable webinar software and posing interesting questions to your audience has worked well for her clients.
She also highly suggested to "make sure whatever software you're using works in your industry and with your audience".
You can read more about creating successful digital events in our whitepaper here.
There's no doubt that the last two years have had a significant impact on the state of B2B marketing, but by adapting and learning, B2B marketers can achieve very positive results. Successful B2B marketing all comes down to understanding your audience.
Understanding your audience enough to know where they'll interact with your content in the funnel and how they'll respond to the types of content you're producing is essential to creating content experiences that will resonate with your audience.