CONTENT STRATEGY: HOW-TO REDUCE PRODUCTION TIME AND COST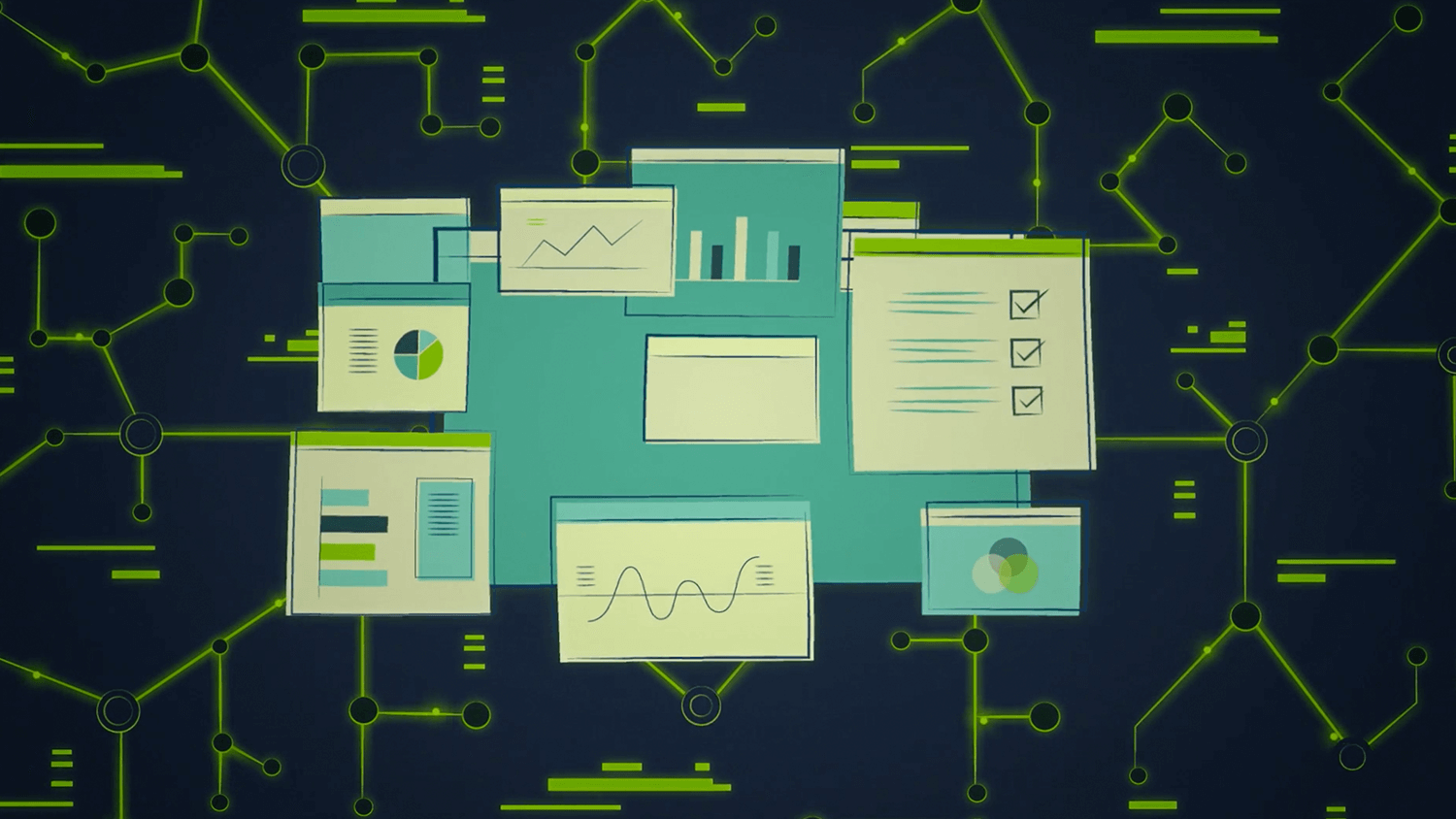 Maximising resources and creativity.

"Companies with the strongest omni-channel customer engagement strategies retain an average of 89% of their customers, as compared to 33% for companies with weak omni-channel strategies." – Aberdeen.
So, in reality, omni-channel is important for obtaining and retaining customers.
Simple as that.
Nucco | TrueTime Rendering

With that said, having the knowledge of how to maximise production (i.e how to create content that works across all these fabulous channels) is still something of a rarity. This leads to duplication, lack of consistency and poor use of budget and time.
This means marketers are left with less time, less budget, less freedom to try anything new or bold.
Sad times.
Traditionally, advertising, marketing and communications agencies might have helped out here. They develop strategies to bring consistency and 'one voice' to the communications. They plan production pipelines to deliver in line with the strategy and available budget.
With the need to produce a range of different content, in an agile, multi-channel manner, the traditional agency model is being tested by shifts in the market (specifically the less time/budget/freedom to try anything new or bold conundrum).
Internal marketing teams are either taking production in-house or are asking a number of specialist studios to provide a different piece of their content marketing puzzle. This can come with its own set of problems – from the 'Chinese whispers' effect of communication between studios to the different ways of approaching production – and can actually lead to more issues than were encountered with a more traditional agency approach.
A production workflow designed with cross-channel in mind
At Nucco, we have developed a bespoke production workflow for cross-channel, agile and scalable production. With this workflow, we can produce visual content that works in more traditional ways (visual branding, animation, etc) but then expands them across the range of digital channels (interactive videos, gamified learning/training content, digital OOH, AR, VR, etc).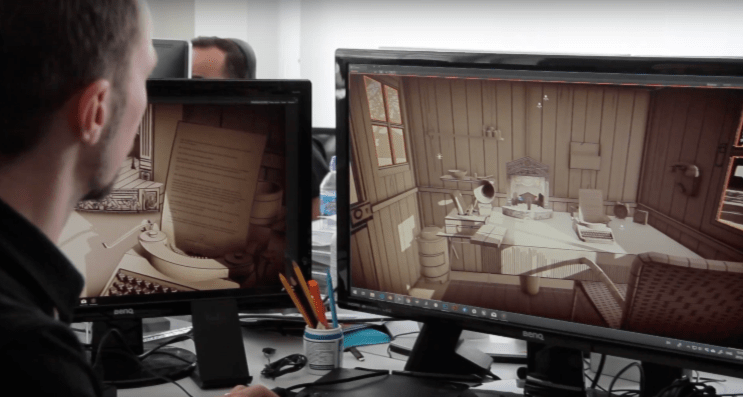 Nucco | TrueTime Rendering
We call this workflow TrueTime Rendering – leveraging game engine technology to produce content in ways that can be upscaled in an agile manner. We can produce flat video content with it. We can then turn it into a 360º video, using the very same assets. We can then add interactivity to this content with a few extra clicks (I'm oversimplifying but, again, it's the same assets and the same engine). We can then develop this further, to an AR or VR experience (again, using the same assets and the same engine).
There's no need to export to another format and 'adapt' it to another engine to scale up the experience. The TrueTime Rendering workflow means we can reuse all the assets and add on the bits we need, as and when needed. No more 'I wish we'd built that with VR in mind' moments – our workflow allows for these considerations to come up as and when fits the business needs.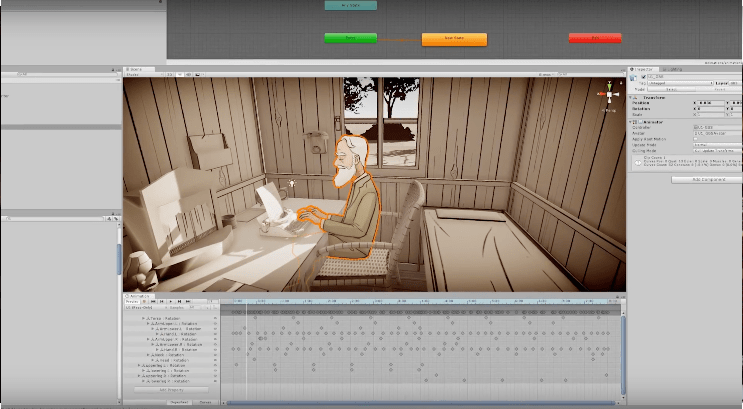 Nucco Brain | TrueTime Rendering
Cut out the rendering time
One of the main benefits of utilising a game engine for the development of content is the rendering times.
Traditional 3D content production, using the likes 3DS Max, Maya or After Effects, comes with its own set of problems. While the power of these applications is undeniable, for some things it's just not needed.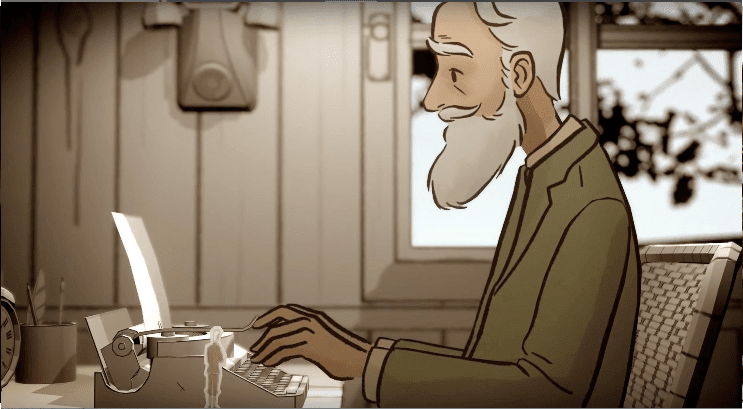 Nucco Brain | TrueTime Rendering
You may be familiar with the idea of having to change a production asset, or animated sequence, or lighting setup, or whatever other change you wanted to see happen in the content you were making. You then have to hit render and go for a walk/go to lunch/leave it running over night. The main issue with this is, after waiting all that time, you may want to make another change… that's a lot of dead time for some potentially minor changes, even with access to a render farm.
The TrueTime Rendering workflow is based on using a game engine – one built for real-time rendering on a multitude of devices. Given the engine itself is built to render in real-time, the render time for any piece of content should be about as long as the content itself.
Nucco | TrueTime Rendering
Producing a 1 minute animation? Don't like that last animated sequence? TrueTime Rendering will have your changes ready to view in approximately 1 minute. Want to add in some additional interactivity? Once you've set the parameters, give it about 1 minute and you'll be able to test them out.
From a client/studio point of view, this means you can iterate away without the dead time that's plagued production processes for so long – rendering! This means you can try things out without the fear of a wasted iteration, taking hours to put back to where it was (instead of the minutes it would take with TrueTime).
Style = substance
There are some cases where TrueTime isn't the answer. Photo-real CGI, live action or photography, Hollywood-level VFX – that's not really what TrueTime is about.
We developed the workflow specifically for high-output, multi-channel communications. Video series, interactive learning, AR walls, virtual reality experiences – that's TrueTime's bag.
For TrueTime to work at its best, we need to turn to the power of stylisation. Bear with me while I go a little off-piste here and talk about comic book theory. I promise you, it's relevant to B2B and corporate communications too.
Scott McCloud, a leading comic's theorist, shows us why stylisation works wonders when trying to engage with a broad audience (he talks about comic book readers – I'm drawing the parallel to communications). We live in an increasingly symbol/icon/emoji-based world and already engage with the idea of stylisation – these symbols can be understood as an image utilised to represent a place, person, object or idea.
McCloud says humans are a "self-centered race", unconsciously looking for ourselves in what we see. In this way, a simple cartoon such as a circle with two dots for eyes and a line for lips silently communicates to its readers that this is a face. Importantly, it is impossible for the reader not to see a face, because our minds are programmed to recognise and relate this icon back to ourselves.
So, back to the point of why stylisation works for what we're talking about here: B2B and corporate comms.
When we talk about illustration, animation, infographics, CGI, VR, AR, etc – stylisation enhances storytelling because it lets the audience focus on the message, as opposed to whether or not the characters in the story are an accurate representation of who they are.
The message comes through stronger and connects with the audience effectively.
Job done.
The well-oiled production machine
For large businesses with many stakeholders (their customers, their suppliers, their employees, their shareholders, etc) getting a consistent, effective, engaging content calendar together can cause headaches. Constant engagement of these various audiences – coordinated across a number of marketing teams spread over a number of international markets – well, that can keep people up at night.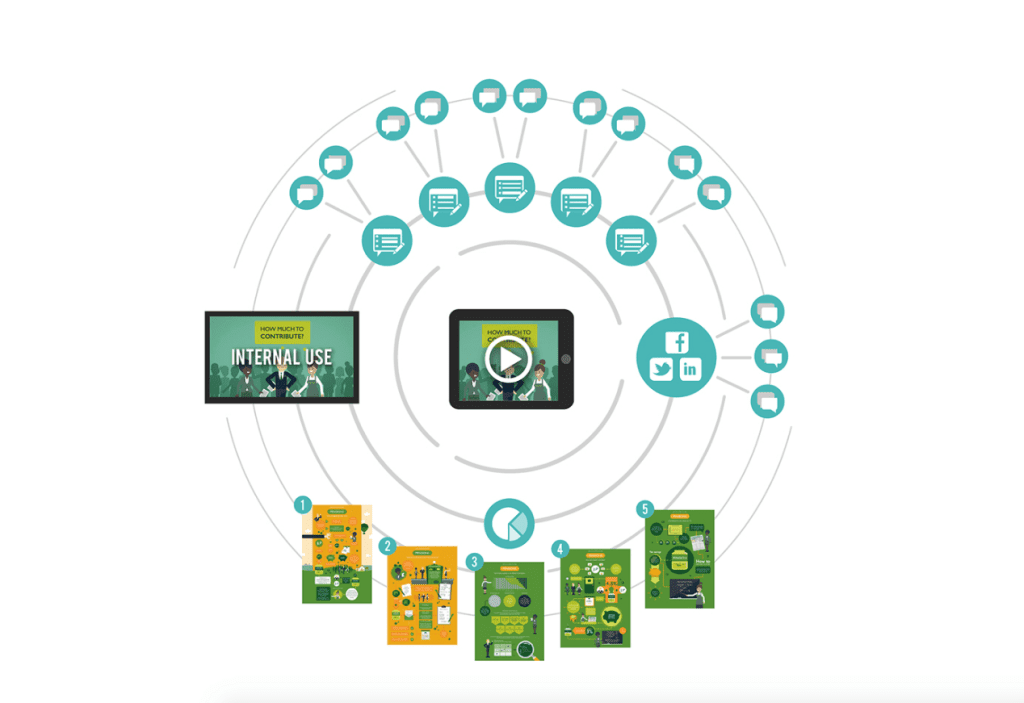 John Lewis || Internal Engagement
As technology and creativity become more intertwined, there's no need for B2B or corporate comms to suffer from a lack of innovation when it comes to content production. If the marketing team's job is to define the vision and mission of the business, this shouldn't be obstructed by convoluted production approaches.
TrueTime Rendering offers a real solution for creative visual content production, giving time and flexibility back to marketing teams. The ability to scale an idea all the way up from print to a VR headset leads to increased campaign longevity, more cost-effective budgets and an agile timeline that responds to the needs of the business.
If you wish to speak to any of our experts, get in touch.