LISTEN UP, HR: DIGITAL CONTENT IS YOUR NEW BEST ASSET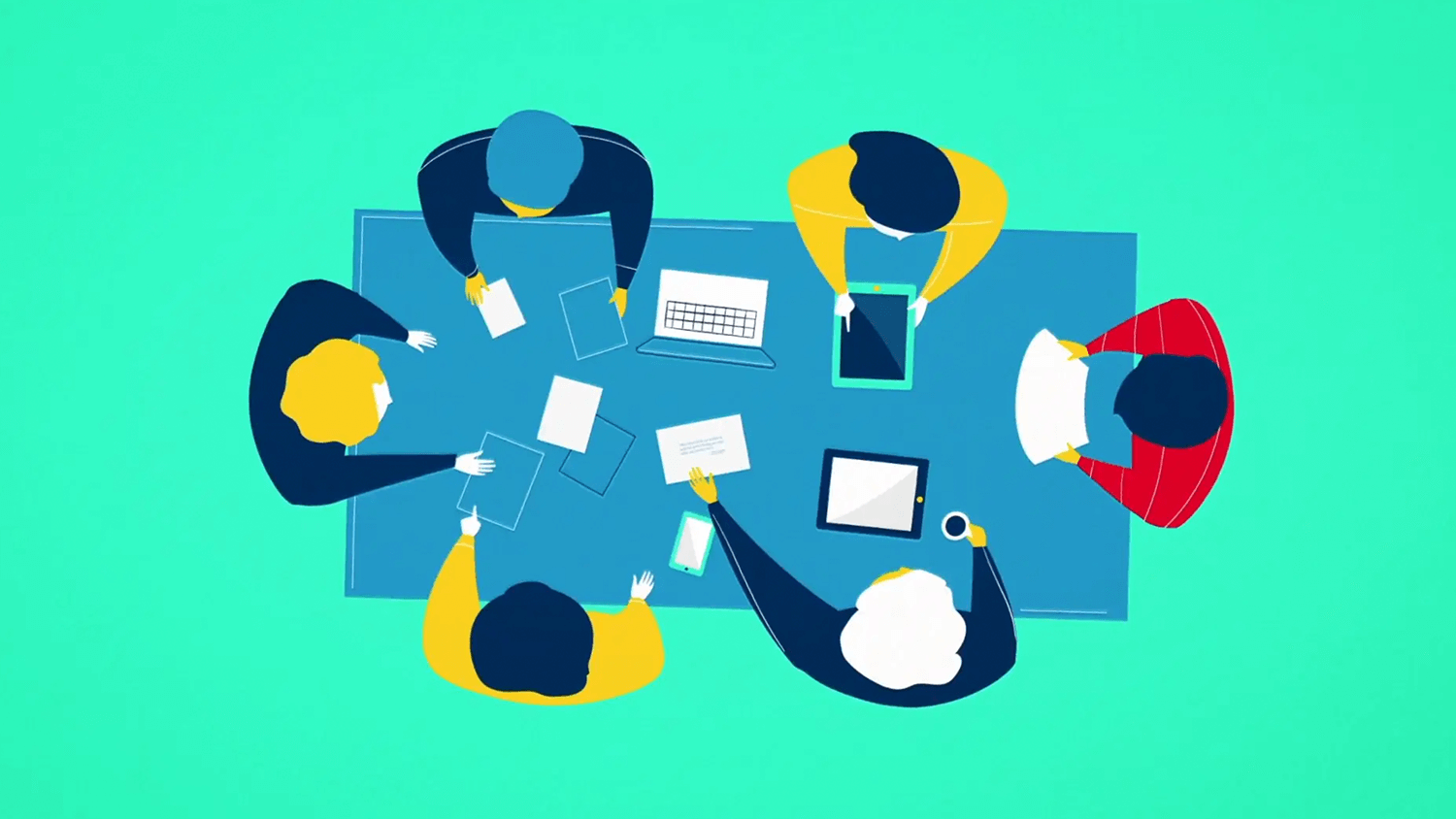 Time to digitalise HR for time-efficient, cost-effective and on-brand strategies.

Digital is the new non-negotiable in Human Resources communications, from internal employee training to external client relationships. As companies, we simply can't function without it. It's a sure-fire asset in achieving the fundamentals of effective HR: employee safety and wellbeing, accessibility, on-demand quality, consistency and cost-effectiveness.
From infographics and interactive visuals to video content, virtual reality and presentation toolkits, there's a wealth of digital tools primed for transforming how you carry out HR within your business.
Goodbye tedious repetition, hello tactical response
We hear you: repetitive corporate processes are the bane of an HR professional's life. It goes without saying that effective onboarding, periodic internal communications and employee training and assessment programmes are essential components of running a successful business.
But there's no reason why the most fundamental of HR activities should dominate your department headspace. With a digital approach, you can achieve HR nirvana: tedious admin squared away, freeing up resources to manage employee wellbeing day by day – whilst also ensuring the all-important consistency employees expect and need.
Here are some of the ways in which digital content can help streamline your human resources operations:
1. Create impact with infographics
By transforming procedural updates into aesthetically pleasing, memorable infographics, HR can effectively get its messages across to staff, without time-consuming meetings or disorganised email threads. The infographics can then be circulated as needed, and other than time-sensitive stats that may need tweaking, little effort is needed on an ongoing basis. Infographics can help ensure messaging remains consistent, and that the department's interactions with employees showcases a uniform brand image. Onboarding experiences from 2018 and 2021, for example, should be much the same, and infographics are an easy way to facilitate this.
The same goes for keeping external audiences informed. Rapidly responding to the COVID-19 crisis, UKRI identified the need for accessible visual representations of complex scientific data.
So, Nucco joined them to create an infographic series to disseminate accurate, intelligible visuals to the scientific community and the general public, in line with expert advice.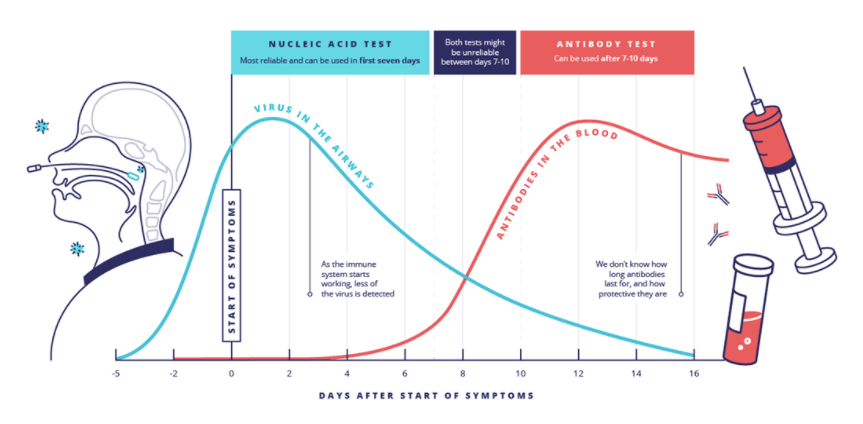 UKRI | Infographics
2. Make it interactive
Employee assessment is another HR responsibility crying out for a digital makeover. Creating engaging, reusable interactive content can change the process from a headache for everyone involved – employees and HR coordinators alike – into a streamlined, efficient and (dare we say it) enjoyable experience.
Interactive content can also transform the way project progress is tracked and visualised. This underpinned Nucco's collaboration with ThinkNature, a project promoting more sustainable future societies through nature-based solutions for modern issues.

Nucco developed the ThinkNature platform, including a game informing participants about the potential of nature-based solutions in tackling environmental problems. Participants become mayor of the fictional Greentown, and take part in five challenges through which they decide how to tackle a problem using nature-based solutions. They are scored on their effort, and are presented with a case study illustrating the different policy approaches in action. This interactive approach manages to inform and entertain at the same time, helping ThinkNature to build more sustainable societies through interactive educational experiences.
3. Engage through video content
Any HR whiz can tell you that the concept of onboarding extends well beyond the "Hi, here's how things work around here" of a newbie's first day on the job. Instead, onboarding applies to all internal approaches that need to be homogenised across the company to maintain consistency, accuracy, relevance and authenticity, year on year.
That's equally important for inward-facing processes, such as broaching appraisals, promotions or reprimands with employees, and outward-facing processes, like cultivating collaborative partnerships.
Nucco recently worked with Jim Beam to devise a Partnership Playbook for the brand's internal comms strategy.
The animated campaign reminds employees around the world of the company's new partnership guidelines – whether they're sitting in the office in Chicago or in Sydney. Being a global brand comes with the challenge of consistency of messaging – and our solution was using animated stylisation to communicate guidelines in the brand's own language.
An authentic and on-brand solution, the campaign has been incorporated into Jim Beam's day by day brand manual, and is now the go-to for brushing up on Jim Beam's principles for internal staff and collaborating agencies alike.
4. Enter the world of VR
Virtual Reality is an unparalleled asset in safe, cost-effective and adaptable remote employee training.
Using VR, recruits for high-hazard industries can safely explore the new, high-stakes environments that will soon become their workplaces. Allowing workers to experience these surroundings virtually lets them learn and adapt in advance, providing them with a realistic picture of what's to come, and helping job applicants decide whether it's an environment in which they can operate. High-hazard industries that use VR for their training ultimately increase real-life workplace safety whilst also saving time and money: VR means that a busy senior no longer has to spend time training up new recruits alongside balancing their full time job.
This was the central axis of Nucco's recent project with mining company Anglo American, which used a bespoke VR environment for employee health and safety training.
5. Presentation toolkits at the ready
Volatile events on a global scale over the past couple of years have hammered home one tenet of effective HR strategy: it's vital for companies to adapt quickly to the new and unexpected. In both internal and external comms, a timely response is vital to staying relevant and maintaining positive, open relationships with clients and employees. So how can HR departments ensure content quality isn't sacrificed in the scramble to publish? The secret lies in assembling a rapid response content toolkit.
From eye-catching infographics laced with the latest data insights, to versatile, quick-fire social media strategies, this approach makes creating reactive content a strategic opportunity, rather than a stressful added load.
The same goes for presentations. Everything's happening from home, but that doesn't mean your business can drop the ball and show up for client Zoom meetings without branded materials. Quite the opposite, in fact – presentations are one of the few brand touchpoints remaining, and thus serve as a prime opportunity to stand out and express your value propositions in a clear and hard-hitting way.
Recently, we teamed up with Haines Watts to create a Growth Booster toolkit. Using existing branded content, we reworked video and graphics to create a suite of branded sales material, ready for use at a moment's notice. The toolkit included presentation videos and digital collaterals like infographics and brochures, so the company can ensure its professional front is upheld, even when their meetings are held virtually from employees' spare rooms.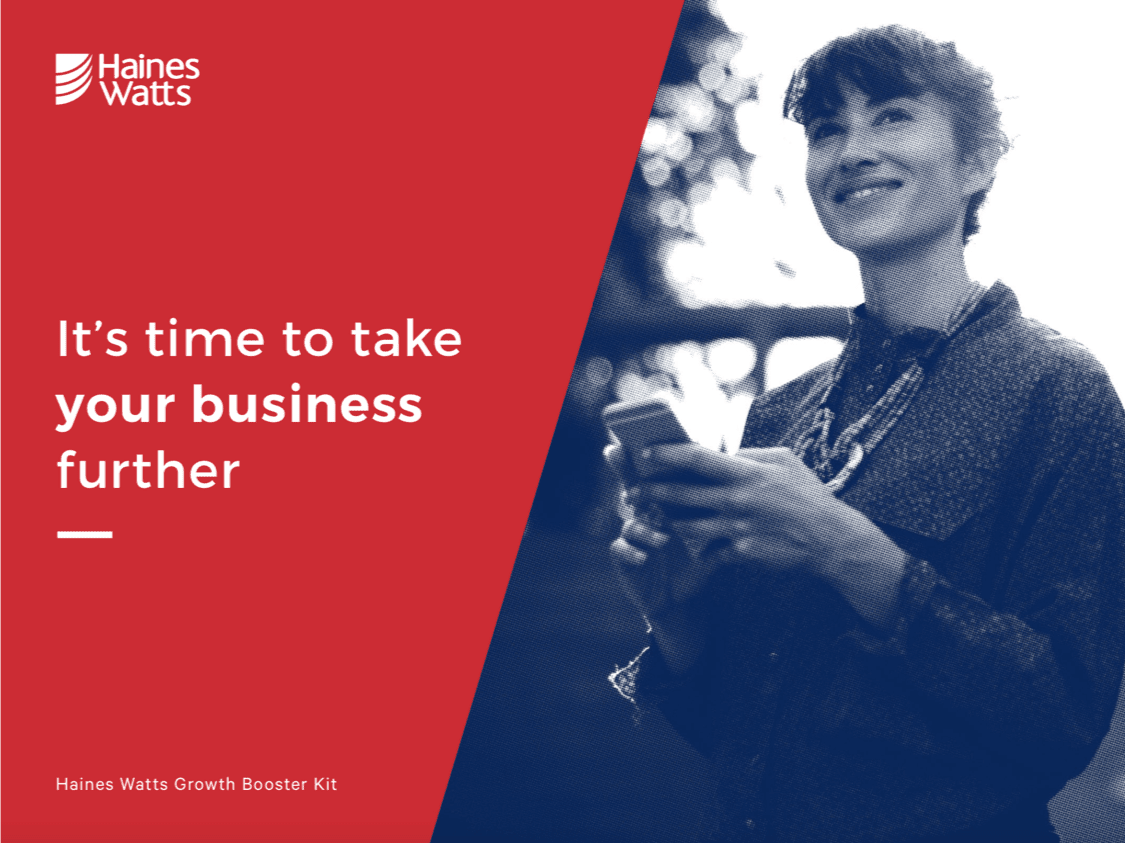 Haines Watts | Internal Communications Campaign
Maintaining HR consistency becomes even easier if you can intelligently repurpose existing content. By adapting existing content into new material to keep your employees and clients engaged, you can reduce the time and money spent on creating new content from scratch.
Reusing existing content puts a positive spin on reinventing the wheel: you can skip the interminable back and forth between departments and stakeholders before that all-important final "okay", because it's all been done before.
Adapting previous content means you'll maintain that all-important consistency, generating relevant and on-message output at a fraction of the original input.
Digital is the new Most Valuable Player
Digitalising your HR operations will transform your relationships with employees, clients and stakeholders alike.
From onboarding to assessments, training updates to external comms, digital is the failsafe road to increased engagement.
It's time, HR: go digital and you'll never look back.
Interested in learning how digital can transfer your human resources operations? Get in touch with us today.