USING ANIMATION TO ACCELERATE LEARNING & DEVELOPMENT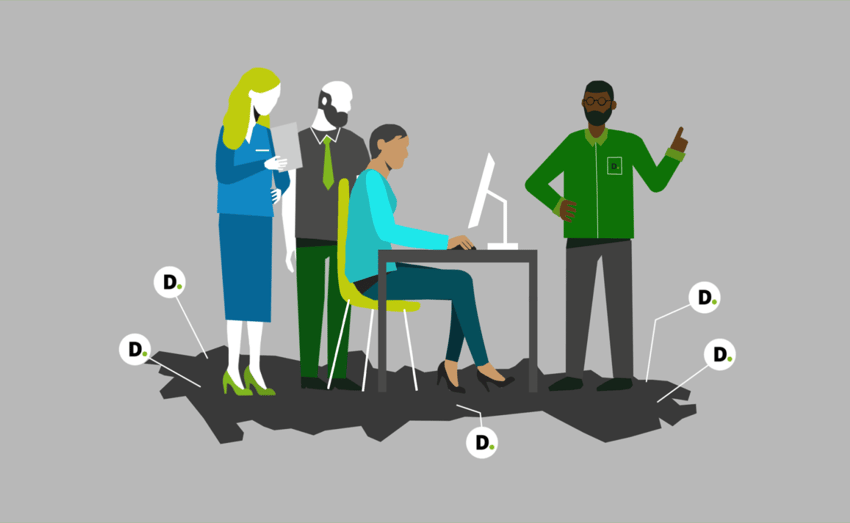 Why animation creates a lasting impact
High levels of engagement are essential for effective learning & development (L&D). From school students to business executives, all educational and informational assets need to create an impact. Only when it's engaging enough to remain lodged in their minds will it bring about a lasting effect.
Enter animation: complex information visualised in accessible, engaging narratives, guaranteed to hold your audience's attention.
It's vital to capture the essence of your organisation across your L&D material. With live-action video content, your target audience is far more likely to respond proactively to the message if they can identify with the individuals they see and hear - yet finding people who perfectly embody the ethos of any given organisation is a huge task; star pupils leave schools, top employees eventually move on. This is where animation becomes an invaluable tool.
Here, we share four reasons why animation is the key to long-lasting and effective L&D materials.
1: Animation provides evergreen resources, for everyone
The make-up of a company's workforce shifts over time, meaning animated characters who remain relevant over the years are a vital asset as live-action representations have a far shorter shelf life.
Animation provides an opportunity to connect with your entire target audience, bridging different demographics with ease. Animated characters convey complexity, emotions and personalities without overtly specifying gender, ethnicity, culture, age or any other element that may limit a diverse audience's ability to identify with your L&D materials. This was a central pillar of Nucco's work for the John Lewis Partnership, where we worked with the internal comms department to visually communicate the latest Pension Scheme changes to their partners.
Animation allows for targeted videos that will retain their relevance through the years, allowing for better content than live action videos that need to be updated frequently. Animations' colour schemes and stylisation can also subtly speak to your organisation's branding, creating a baseline of associative recognition that helps build a strong brand identity. To see this in action, take a look at the hero video we made for GSMA.
2: Animation allows us to learn through immersion
Animation can also help further your participants' learning by immersing them in the action and emotion of historical events, like in the virtual reality experience we created for Arizona State University. Bringing to life the events preceding the American Revolution, the experience gave students at ASU's online high school the chance to step into the past in an engaging, exciting way.
3: Animation makes high-risk training safer
Maintaining audience attention is vital during training sessions, particularly for new recruits about to enter a potentially dangerous workplace. Hundreds of pages of health and safety manuals might contain all the information required, but our brain's ever-decreasing attention span may simply not be up to retaining information in traditional formats.
We worked with mining firm Anglo American to create an immersive experience for teaching new employees about the potential dangers of their soon-to-be workplace. Using animation, recruits can effectively respond to even the unlikeliest hazardous situations without putting their safety – or that of L&D instructors – at risk.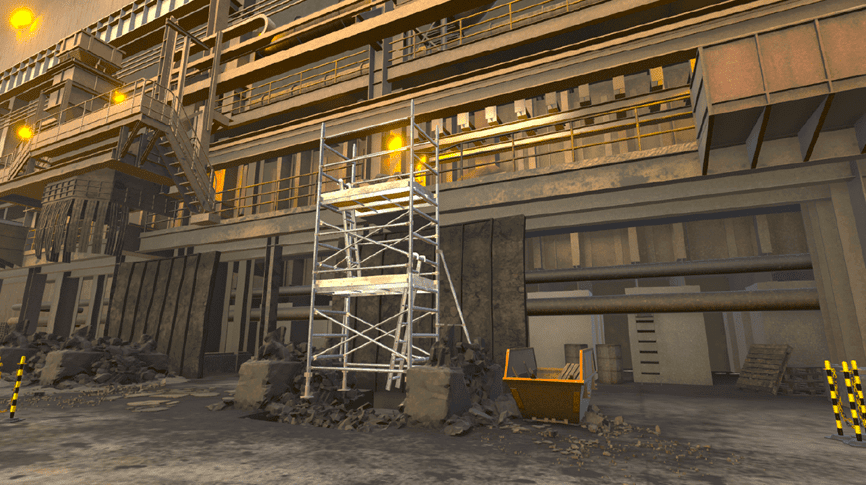 4: Animation makes abstract concepts accessible
Animation can help your organisation present complex concepts in simple ways. This means that they'll stay with employees and clients alike, who'll then be able to explain them engagingly to new potential customers.
Infographics, for example, are an excellent resource for visually representing otherwise complicated data and – given their already stylised appearance – can be integrated seamlessly into animated content.
We used this strategy to create an interactive learning platform for the International Institute of Diamond Grading and Research, part of De Beers Group. On-brand, animated materials allow the organisation's workforce and partners to understand the diamond grading process, from initial mining to end-point sale.
Animation is here to stay
The purpose of L&D is to engage, inform, and inspire its audience, generating a lasting impact. There's a clear front runner for those metrics in the live-action vs animated content debate. Conveying even the most complex of concepts in accessible formats, complete with characters your audience can identify with, both now and in years to come, animation will help unlock the future of your organisation's L&D materials.