The Drum Awards 2023 | Two clients shortlisted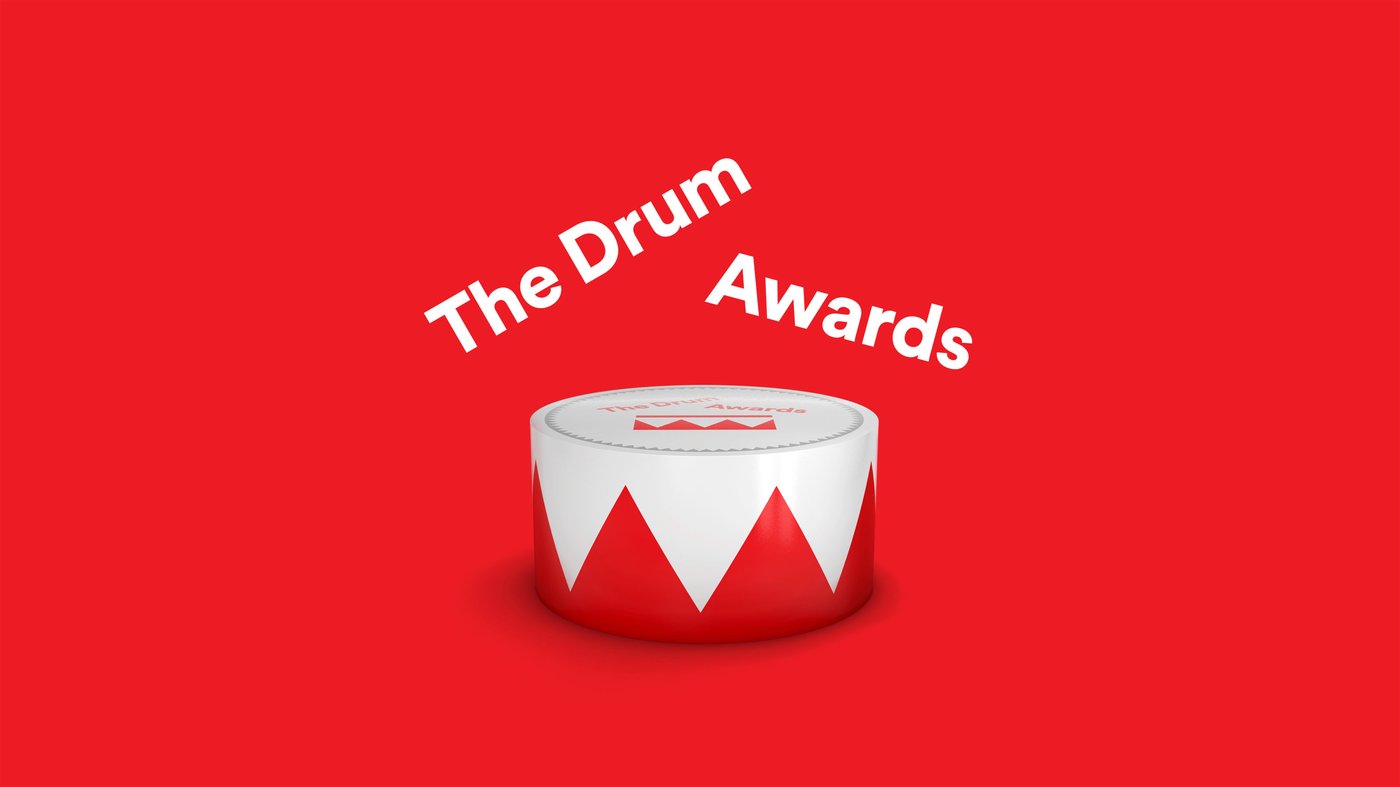 We're delighted to share that we've been nominated for three Drum awards! For our recent work with UBS and Performance Consultants International, we've been nominated in both The Drum B2B and Digital Industries awards.
The Drum Awards recognises effective work, celebrating every key marketing discipline so it's great to see the work we do for our clients represented here.
Congratulations to both clients, we're proud our beautifully simple approach not only stands out in a sea of sameness but is also globally recognised as award-worthy!
Keep reading to learn more about the shortlisted work.
UBS Asset Management
Our work with UBS Asset Management has been nominated for two awards:
- The Drum Awards: B2B: Digital
- The Drum Awards: Digital Industries: B2B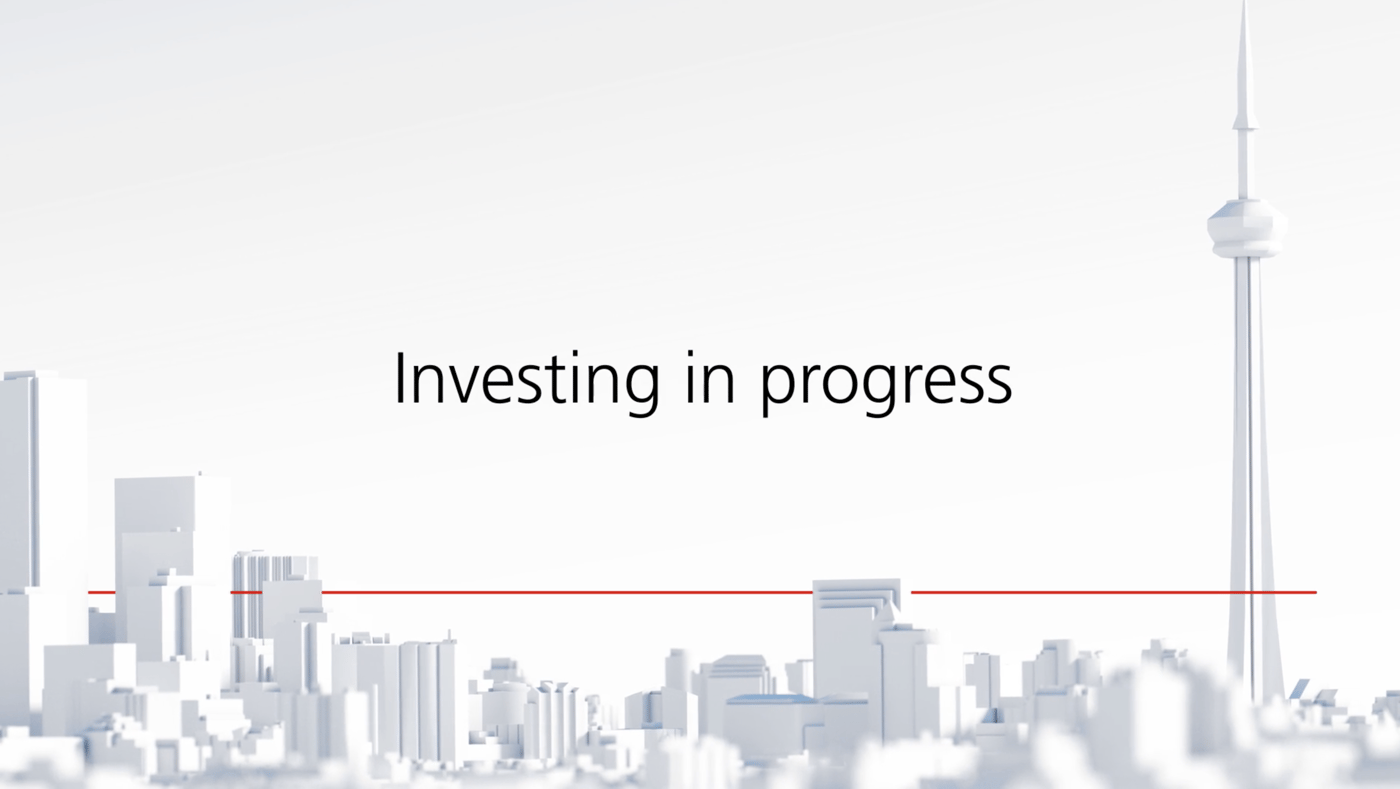 About the work
UBS Asset Management wanted to raise its profile amongst institutional and professional investors, who did not see the business as an innovative pioneer of sustainable ETF and rules-based investment products.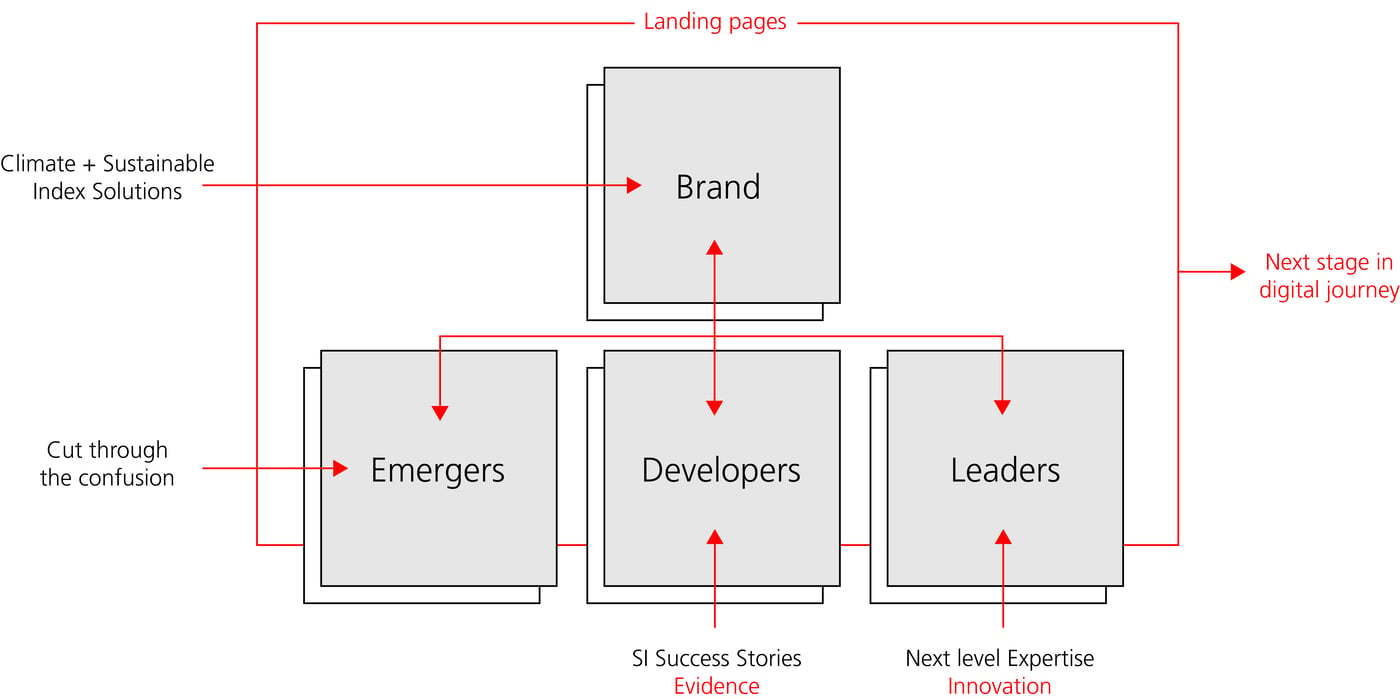 With these above audiences in mind, we developed a "through the funnel" creative campaign that worked from a high-level concept of "Investing in Progress", to content for the different needs of our segments - ranging from high-level brand films, through white papers and even edutainment with 'next level' expertise. The digital campaign included circa 65 messages and executions for paid media, alongside podcasts, video content, and design support for UBS internal content teams.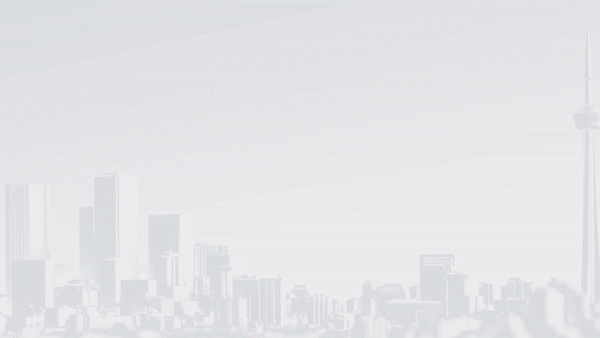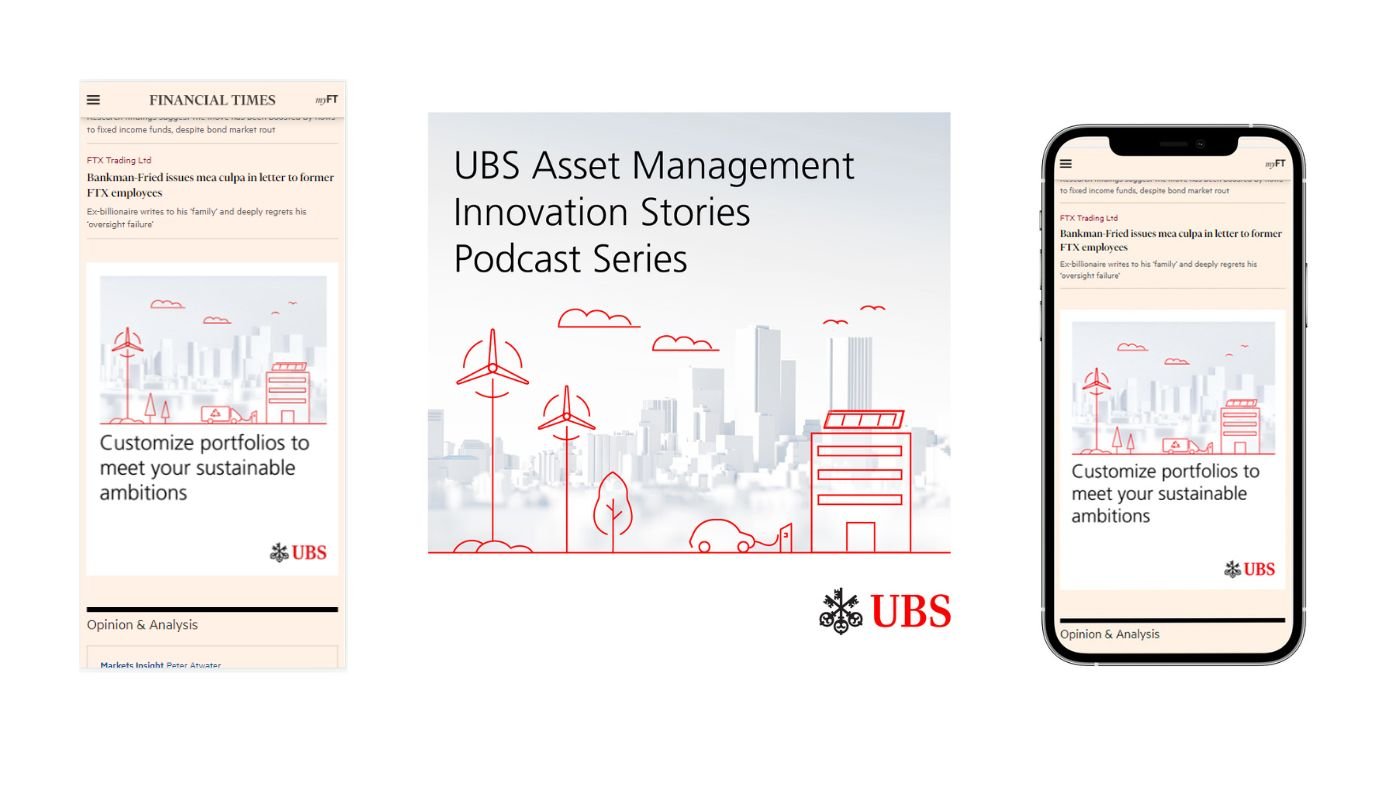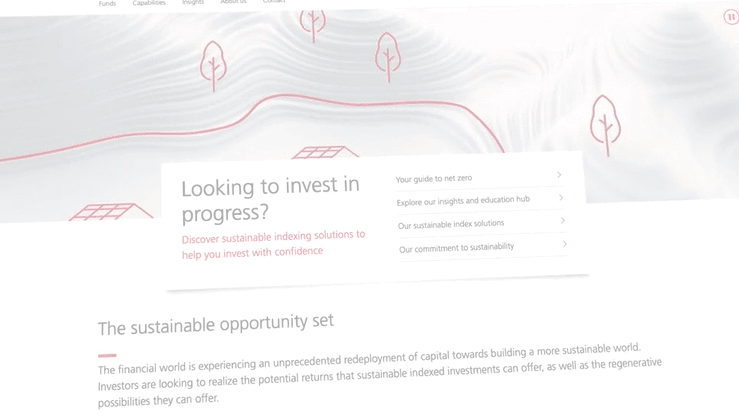 Performance Consultants International
Our work with Performance Consultants International has been nominated in the category:
- The Drum Awards for B2B: Limited Budget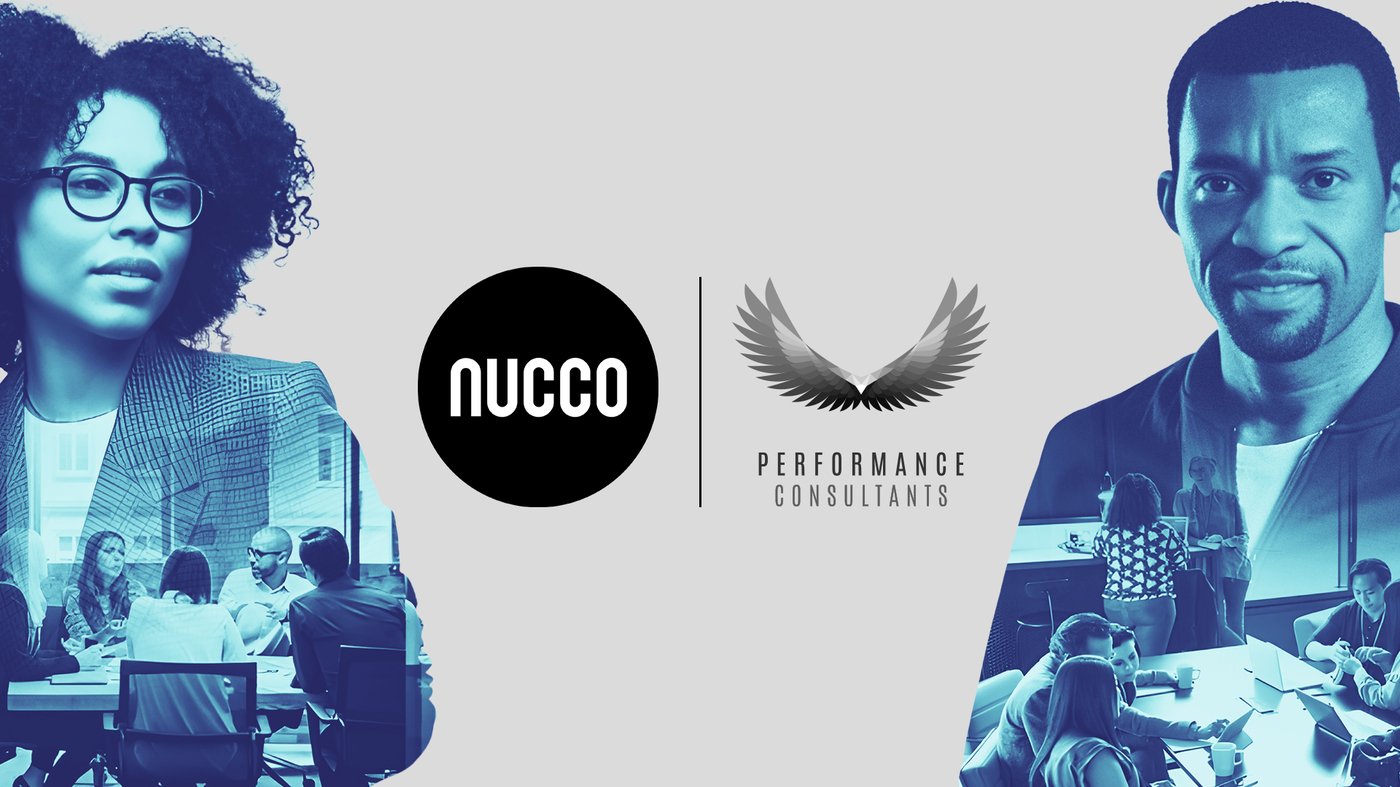 About the work
With a desire to accelerate growth in both the UK and US markets, Performance Consultants International appointed Nucco with a brief to drive lead generation.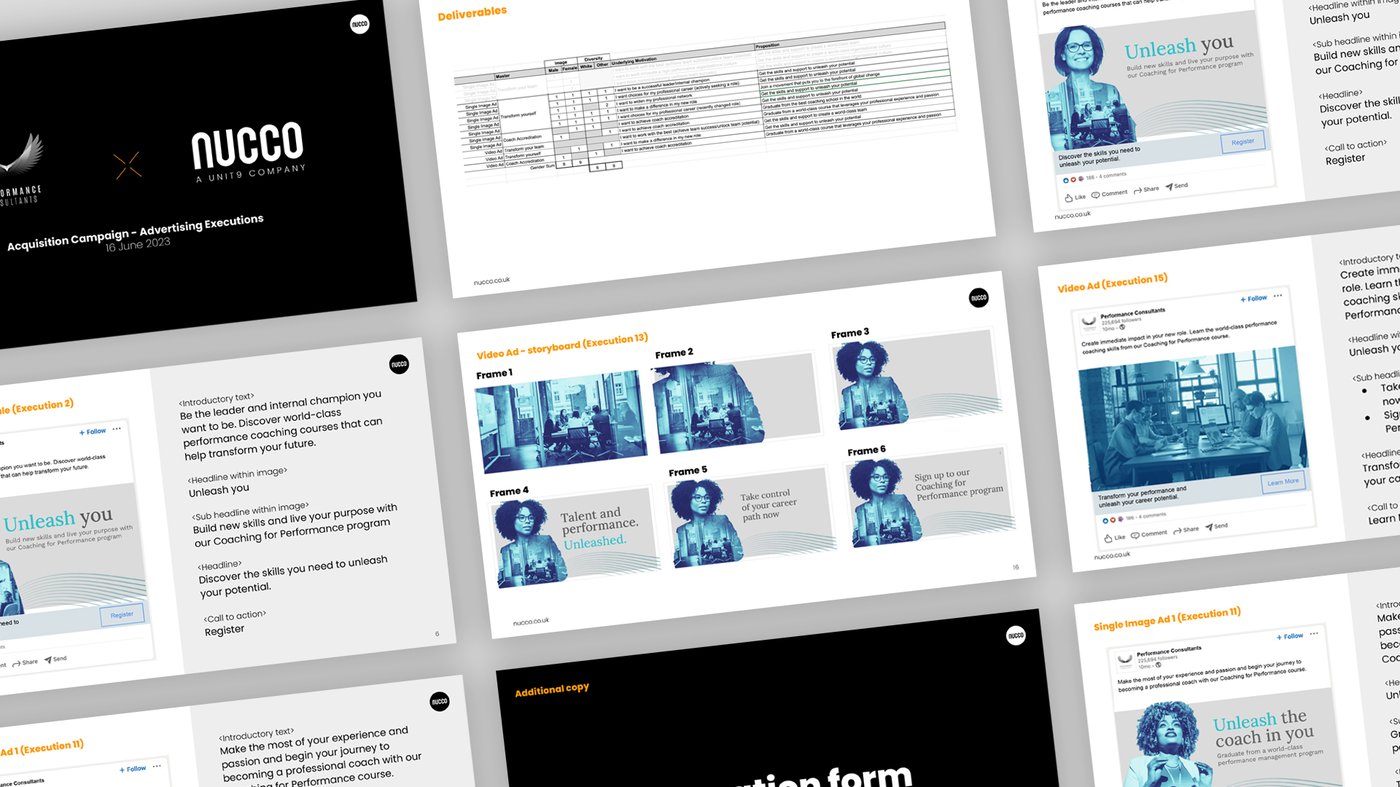 This meant planning the full digital funnel - from awareness through consideration and conversion. To deliver their hugely ambitious goals, we created a new customer experience beginning with awareness-raising social advertising through to digital portal acquisition, for B2B audiences. This included:
1. Redefining the strategic brand proposition
2. Competitor and customer research
3. Media strategy and highly targeted audience planning
4. A paid social acquisition campaign
5. A new brand and e-commerce driven site experience to enable conversion
6. The campaign used paid social for B2B to generate leads and drive traffic to an optimised transactional website experience.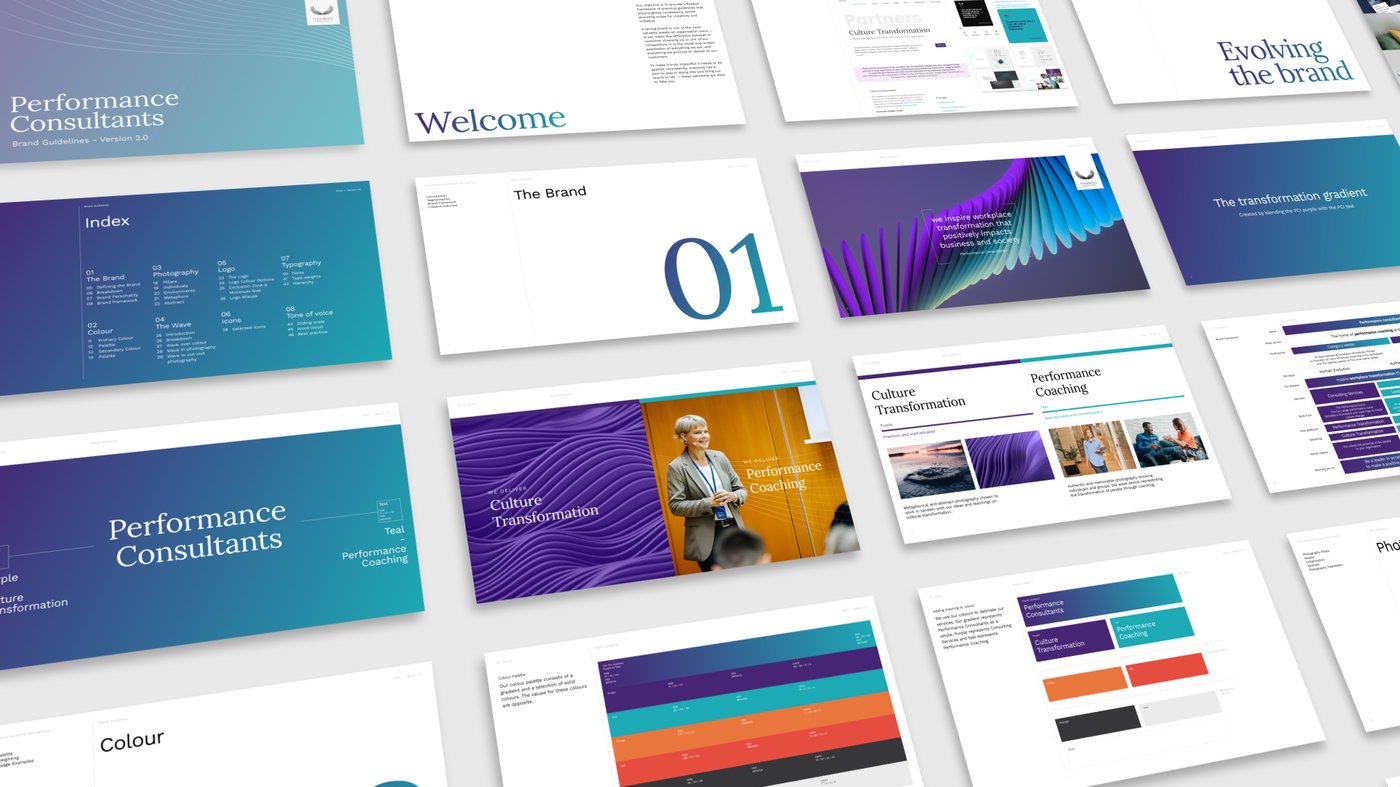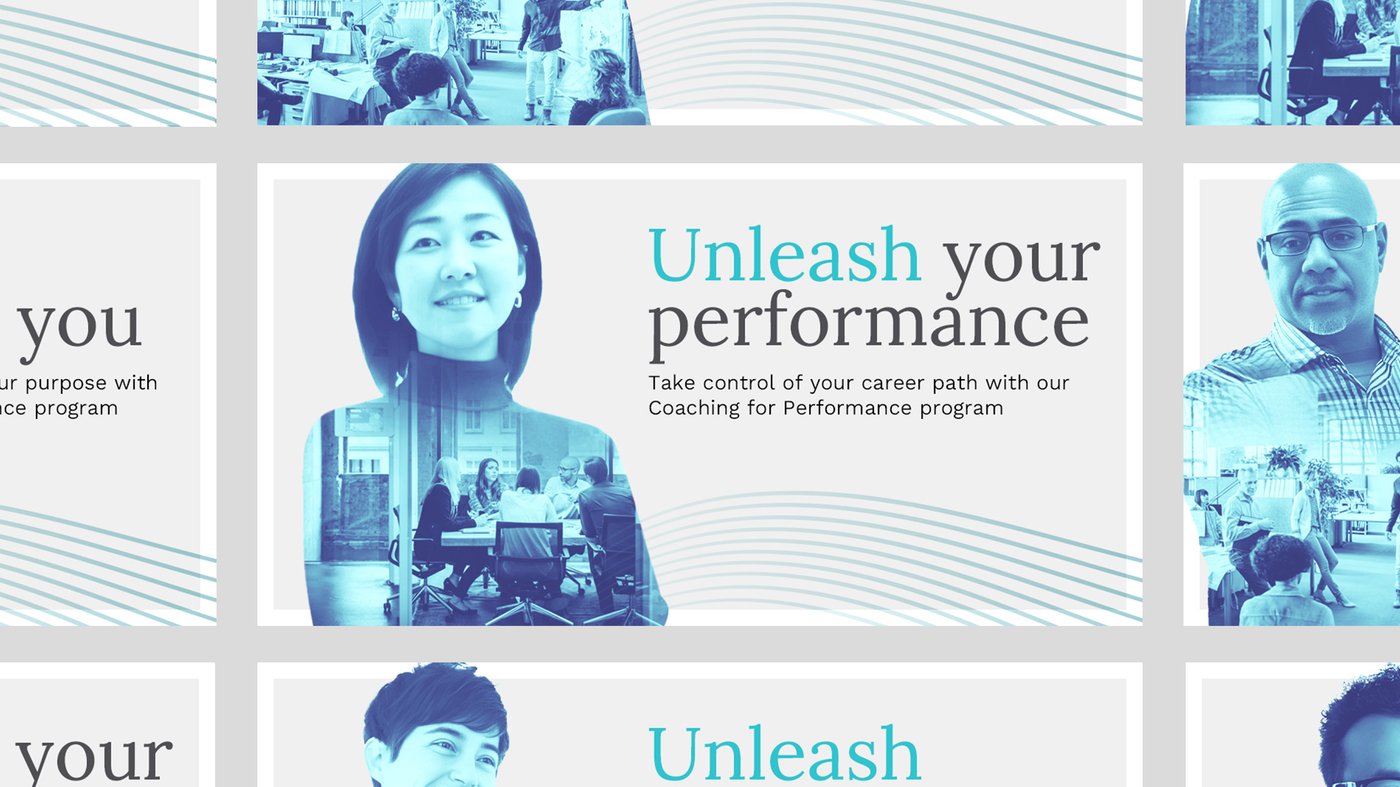 Congratulations to everyone that worked on the campaigns and good luck to all the other nominees.
Roll on the awards ceremony!