INTERNAL COMMUNICATIONS MISSING THE MARK? BRING IN VIDEO CONTENT
Video injects fun and creativity into your internal communications.

Describe the state of the business world in 2020, and you'd probably choose something along the lines of 'uncertain'. Layoffs, the collapse of the high street, and a global pandemic to contend with mean that businesses have had a tough time lately. It's natural that this anxiety is bubbling amongst employees of businesses big and small – so it's time for internal communications to step up and play a more critical role than ever.
External communications are typically associated with fancy ad agencies and glitzy campaigns aimed at consumers or clients, but internal communications are equally vital for building strong employee morale, bolstering your business' image in the eyes of your workforce, and running a successful business inside and out. This article considers how you can use video to fuse your internal communications with creativity and excitement, leading to increased information retention, and all-round happier employees.

Internal comms are changing
Internal communications are designed to transmit key messages to employees, informing them of internal updates as well as company goals and values. They're especially key in large companies, where consistent, streamlined communications are more difficult to coordinate, and where rumours can quickly gather steam.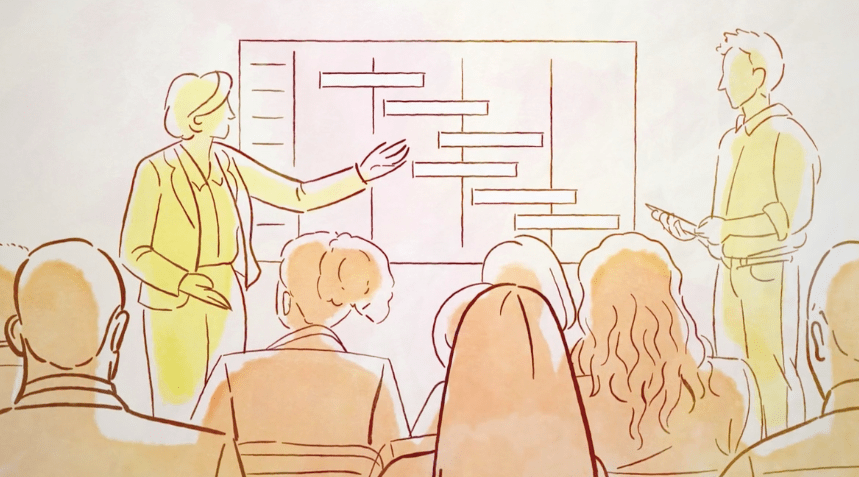 Jim Beam | Internal Communications Campaign
Internal communications don't exactly have the sexiest of reputations. Broadcast messages from mysterious figures in senior management might spring to mind, or perhaps slightly dull posters hanging in the lift that no one pays attention to. Luckily, companies are waking up to the possibilities that new technologies bring to internal communications, to spice up messaging and create campaigns that make employees sit up and listen – and crucially, remember what you've told them.
Whichever sector you're in, whether that's finance, professional services, or HR, engaging internal communications are a must. There's no point in using a substantial part of your company's budget building a personalised intranet if no one uses it. Similarly, sticking to emails alone won't work either. If hundreds of emails are flying into employees' inboxes every day, there's always the risk that internal comms correspondence will sit unopened. To cut through the noise, you need to add something a little more exciting. This is where video comes in.
Video speaks to millennials in their own language
While creating video content is more time-intensive than putting together a quick poster in Photoshop, video is far more effective at communicating your message. Employees are much more likely to retain information when it's transmitted through photos and videos, as opposed to text on its own. And with internal comms, there's a lot at stake. Whether you're sharing information about layoffs, benefits packages or your company's new branding, sloppy communications can lead to confusion, stress, and mistrust amongst employees. To keep things running smoothly, it's worth investing in messaging that hits the mark, and that makes employees feel understood and supported.
The newest members of the workforce, millennials and Gen Z, have grown up with YouTube, Snapchat and TikTok, so they're primed to consume information in video format. Millennials make up the largest chunk of the workforce today, and they're no longer fresh graduates either – the earliest millennials are approaching the age of 40, and are established managers, leaders, and heads of departments. Only 15% of millennials prefer text-only emails, so using video can help transmit content in their language.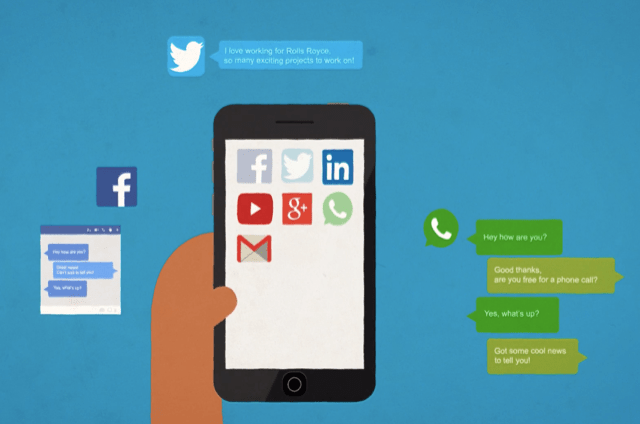 Rolls Royce | Internal Communications Campaign
Video helps ensure consistency
One of the benefits of video is that it can be edited, cropped and reworked in new formats, meaning you get more mileage for your investment. Let's say your company decides to make an internal explainer video for new recruits, walking them through how the company is run and how the different divisions work together. Parts of this video could then be repurposed for internal training days, for example, and to provide seasoned employees with a reminder of what your business is all about.
Recently, we teamed up with Haines Watts to create a Growth Booster toolkit. Using existing branded content, we reworked existing video to create a suite of branded sales material, ready for use at a moment's notice. The toolkit included presentation videos that create consistent messaging, helping to enhance the company's image amongst employees.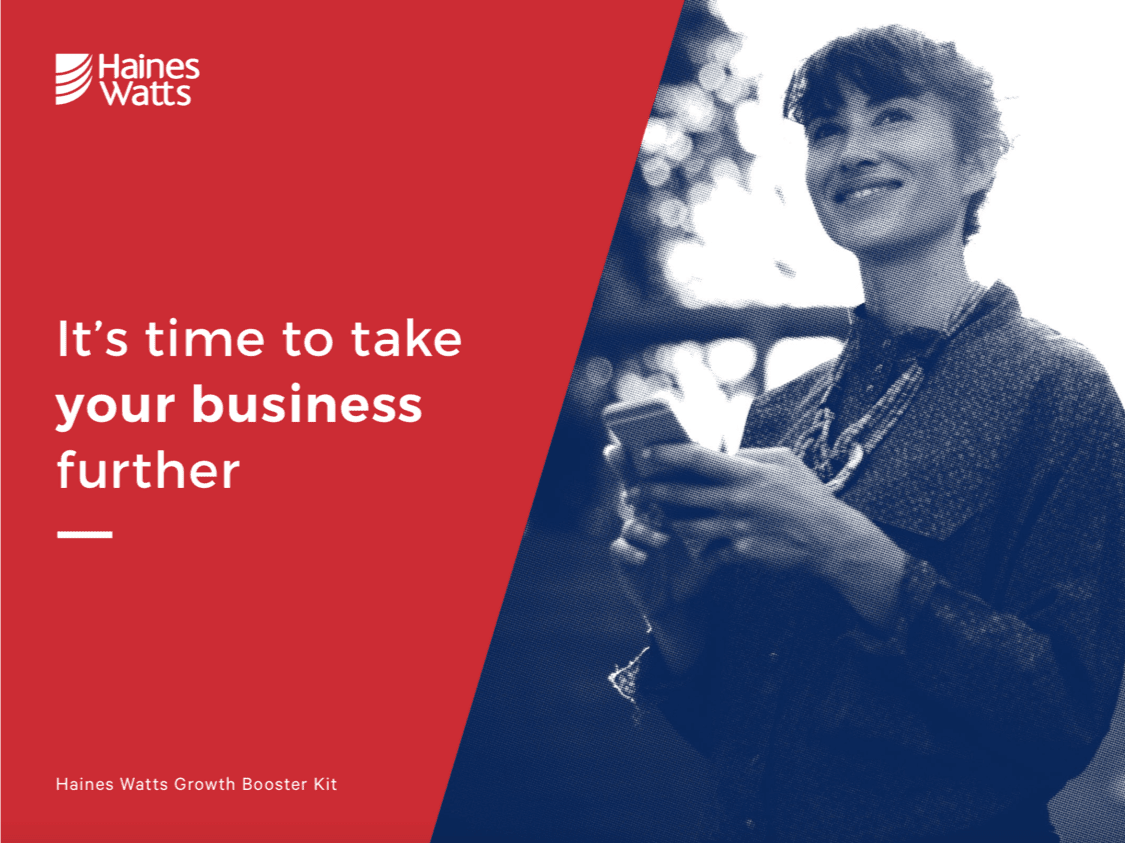 Haines Watts | Internal Communications Campaign
Animation that works across borders
If you're a large, multinational company, your internal communications need to reach and be applicable for a much more diverse audience. As with all internal communications, your messaging needs to be clear, and easily digestible, but it also needs to translate globally in an effective way. Cultural nuances can make this a tricky task. Ensuring that policies, messaging, and communication in general are relatable within a big company is a challenge – after all, every team is different, let alone every employee. If your offices are in territories scattered across the globe, thoughtful stylisation is needed for your message to hit home across markets. Using animated videos to transmit your messaging can help navigate cultural communications, because you can create characters that speak to everybody watching, whether they're sitting in front of a screen in London, Texas or Tokyo.
That's exactly what Nucco did when we worked with AB InBev on the messaging for their 100+ Accelerator Programme. We used a combination of 2D animation and motion graphics to create scenes that spoke to multiple groups, purposefully keeping characters neutral and widely relatable. Click here to find out more about our collaboration, and to see the final result.

Making employees feel comfortable with change
As we learned at Nucco's panel event featuring internal communications experts, employees are generally resistant to change. It's human nature to be drawn towards what we know, so if your company is undergoing a large shift, whether that's a merger, restructuring, or digital transformation, it's vital that employees feel included in the journey. Video communicates key messaging and internal changes in a memorable and lively way, and it's far easier for the viewer to connect with than a dossier containing your latest company policies.
Take Nucco's work with Deloitte as an example. When the company implemented its digital transformation, it was important that employees knew what was happening, and how the changes would affect them. Together, we created a series of internally-targeted videos to communicate the changes to employees, using a conversational tone and corresponding imagery to illustrate the changes, which allowed employees to get on board with the digital translation.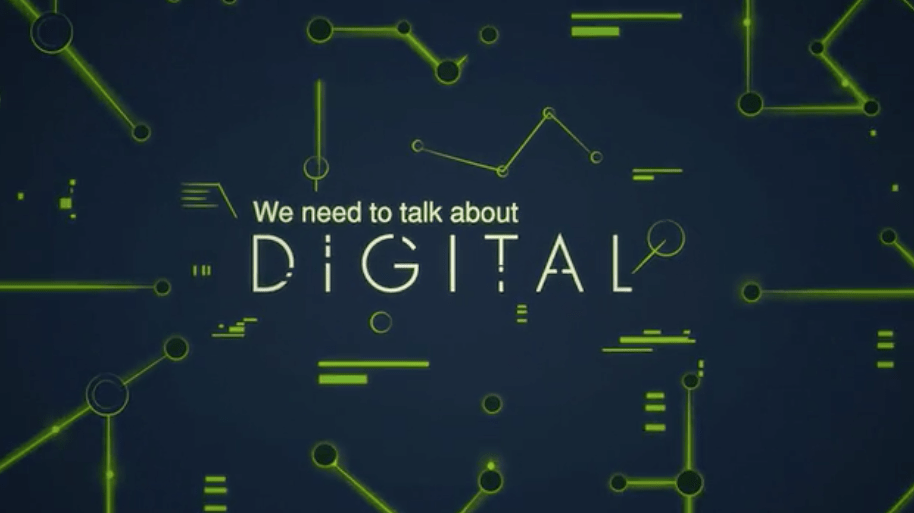 Deloitte | Internal Communications Campaign
Whichever industry your company operates in, the challenges with internal communications are largely the same: keeping employees engaged enough that they'll digest and retain important information. Social media is sending us into sensory overload, and traditional emails, intranet updates and posters just aren't enough to successfully get your message across. Consider injecting some fun and creativity into your internal communications this year. Your employees will thank you.
If you want to find out how you can work with Nucco to overhaul your internal communications, get in touch here.