HOW TO COMMUNICATE BACK-TO-WORK POLICIES INTERNALLY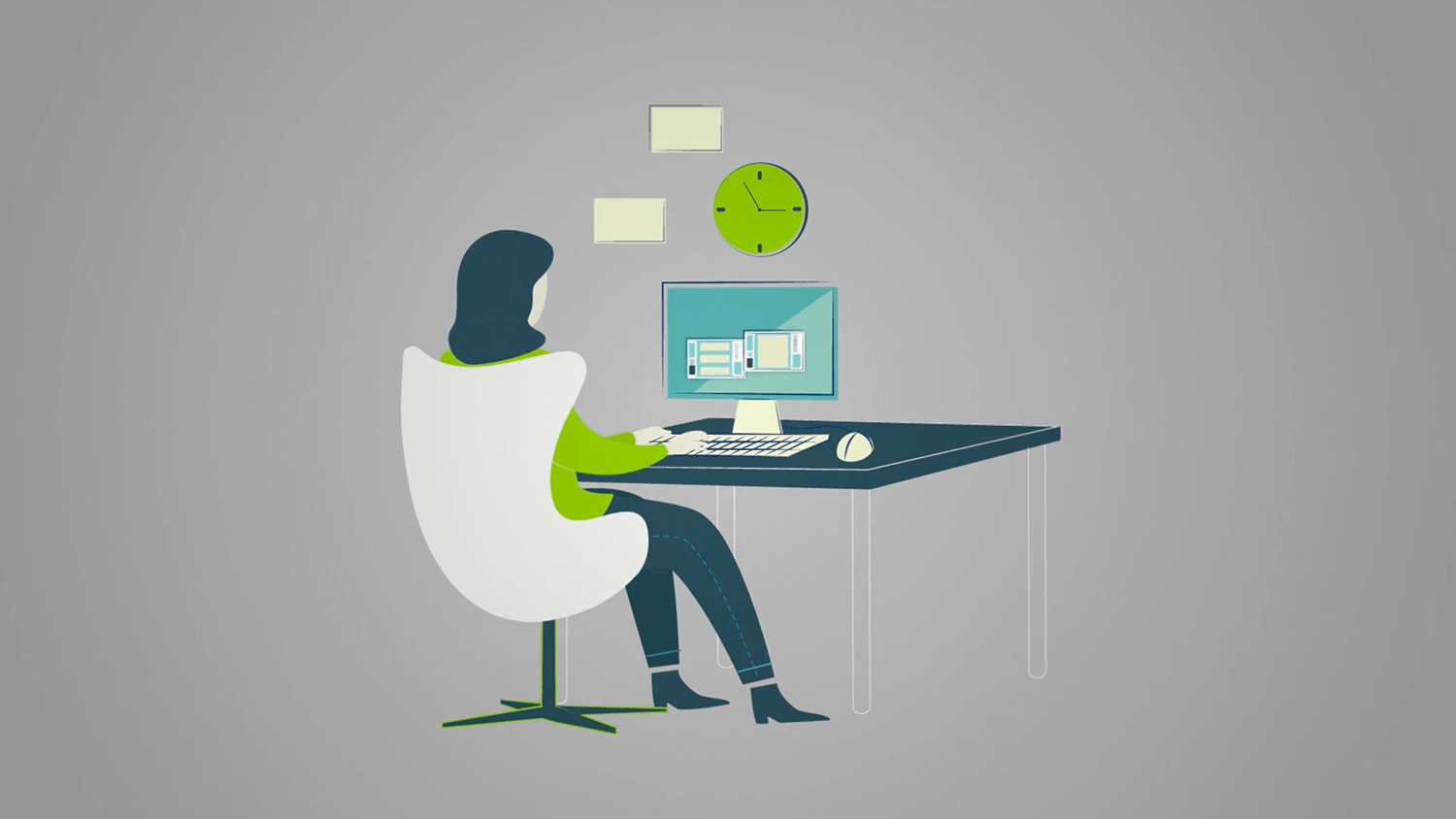 Ensuring your employees settle in to the new way of working, through effective internal communications.

As offices are gradually reopening, and teams are slowly but surely assembling in person for the first time since March. There's been a lot of talk of the 'new normal', but what does this actually mean for companies and their internal culture? From maintaining a safe distance, to navigating phased returns with half the office present on different days, there's a lot to deal with. We won't be looking at 'normal' as we used to know it for some time – if ever – so it's vital that companies implement strong internal comms strategies to ensure employees are as comfortable and settled as possible.
We examine the challenges facing companies as we begin to navigate the 'new normal'. This article examines how internal comms can communicate new office policies in a way that reassures anxious colleagues, and ensure that business can take place as smoothly as possible.
Keep it simple and consistent
As employees head back to work and grapple with new workplace policies, simplicity in your internal messaging is key. Before communicating internal policies to your staff, ensure that senior management fully understands the procedures in place, and that everyone is disseminating the same information. If one team is told that they must maintain the 1 metre distance at all times, while other teams are allowed to shake hands, confusion will reign – which breeds mistrust in the company and erodes morale.
Consider going old-school with simple but effective posters and infographics informing employees of new policies. Posters can be hung in central meeting points in the building, and if they're eye-catching enough, employees won't be able to miss them. They're also less time-intensive to consume than an informative video, meaning there's more chance that employees will actually pay attention.
One example of the successful use of infographics in internal communications is through Nucco's work for the BBC. We collaborated on an internal project about information security, intended to raise awareness of technological threats like identity threats and phishing emails.
BBC Infographic | Internal Communications Campaign
Make it engaging
Office policies don't exactly have a reputation for being thrilling to read. And if you don't present the material in an engaging way, employees simply won't pay attention. With something as important as post COVID-19 policies, it's crucial that staff understand and will uphold new safety measures. Video is a tried and tested method of engaging employees whilst communicating key information in a memorable and lively way. Video – especially if it's animation – allows the viewer to connect with the material in a deeper way, and relate with the on-screen characters, something that's a lot more difficult through 2D formats like posters.
Take Nucco's work with Deloitte as an example. When the company implemented its digital transformation, we created a series of internally-targeted videos to communicate the changes to employees. We used a conversational tone and corresponding imagery to illustrate the changes, which allowed employees to get on board with the digital translation.

Ensure your messaging works globally
If you're a large, multinational company, the internal comms challenges differ slightly. Not only must your messaging be clear and simple, but it must also translate globally in an effective way. Ensuring that policies, messaging, and communication in general are relatable within a big company is a challenge – after all, every team is different, let alone every employee. Taking multinational companies into account, the challenge increases tenfold. If your offices are in territories scattered across the globe, thoughtful stylisation is needed for your message to hit home across markets. Consider animation as opposed to live action – it's easier to create characters that speak to everybody watching.
That's exactly what Nucco did when we worked with AB In-Bev on the messaging for their 100+ Accelerator Programme. We used a combination of 2D animation and motion graphics to create scenes that spoke to multiple groups, purposefully keeping characters neutral and widely relatable. Click here to find out more about our collaboration, and to see the final result.
Use of internal channels wisely
Internal communications channels vary widely, as we heard from leading experts at Nucco's event. Some companies use an Intranet, while others focus on instant-messaging software and email. When communicating new policies internally, consider disseminating the information in multiple formats, on different channels.
Repurposing your policy announcements is a good idea because it speaks to employees who may prefer to digest content in different ways. Physical posters hung around the building, for example, suits visual learners who best remember information when it's visual. Others would prefer reading through measures in an internal email, while others still would prefer to engage with the policy through watching an animated video. Consider the range of employees you're trying to reach, and how you can best use the internal channels available to you to get your message across. Repurposing also allows your content to stretch further, meaning you get more for your money. Creating and getting permission to use new assets takes time, so once you've got the green light, make the most of the content by reusing it in different ways.
Maintain open communication channels
Just because your teams are back at work doesn't mean everything is back to normal. The pandemic and its effects on business are largely unknown, with countless moving parts meaning that companies need to stay on their toes for the next few months. Some employees will be dealing with anxiety at being around people again, especially if they or their family members are high-risk individuals. Others will be frustrated with the slow return to normality, eager to ditch the face masks and antibacterial gel at the earliest possibility. Navigating these differing outlooks won't be easy, and companies will undoubtedly make mistakes along the way. What's important, however, is maintaining open channels of communication at all times, so that employees feel like they can approach senior management for guidance and reassurance, whether that's about safety risks or fear of unemployment in the post-pandemic recession.
This is internal comms' time to shine, and there are endless ways of helping your employees feel supported during these tough times. Nucco can help you communicate your critical messages to your staff. If you want to find out more about how we can work together, get in touch.