HOW-TO PLAN A SUCCESSFUL INTERNAL COMMUNICATIONS CAMPAIGN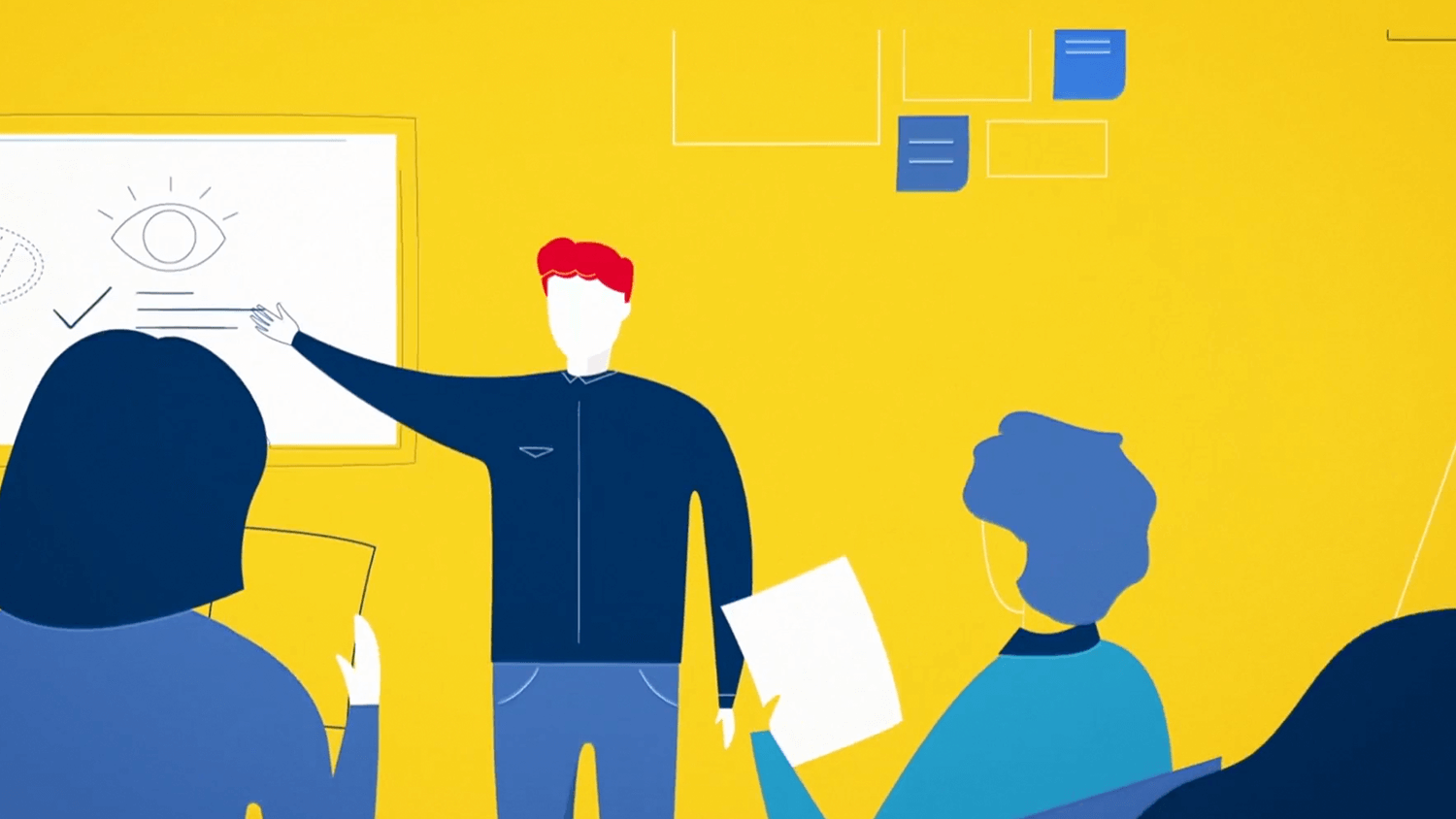 Best practices to keep in mind when designing an internal communications campaign.

When executed well, internal communications campaigns can have a major impact. Now more than ever, with uncertainty coursing through the business world, internal comms are stepping into a particularly important role; reassuring employees and keeping everyone abreast of changing internal policies.
Whichever sector you're in, whether that's finance, professional services, or HR, engaging internal communications are a must. There's no point in using a substantial part of your company's budget building a personalised intranet if people only log in once every six months. Similarly, sticking to emails alone won't work either. If hundreds of emails are flying into employees' inboxes every day, there's always the risk that internal comms correspondence will sit unopened, and after all, videos on your company's latest recycling policy don't typically tend to invoke much enthusiasm. If your internal communication content isn't exciting, people simply won't pay attention. At best, people will put their plastic cups in the wrong bin, but at worst, teams could get crossed wires on messaging from senior management, leading to internal mistrust and confusion.
This article looks at the components that make up a successful internal communications campaign, and how you can implement it in your business.
1. Be engaging and creative
The first step in planning a successful internal communications campaign is to ensure your content is engaging and creative. The wealth of exciting technologies available mean we can say goodbye to your department's reputation of slightly dull videos made 10 years ago: it's time to think outside the box and inject some excitement in your internal messaging. Forget posters or videos of a C suite executive reading out a script on camera – consider incorporating virtual reality or online games into your internal communications.
Jim Beam approached Nucco for help bringing their partnership manual to life. A lengthy handbook didn't offer an immediate and engaging way for employees to understand the new way partnerships were being approached, so they needed to take a slightly more exciting approach. Nucco developed an animated campaign informing and reminding employees of the company's new partnership guidelines using animated stylisation in the brand's language and visual style. This piece of content is now an integral part of the Jim Bean training material, and it's the go-to place for checking the partnership principles – far more fun and digestible than a handbook.

2. Be relatable
Ensuring you keep diversity and inclusion in mind is another core element in planning a successful internal communications campaign. In order to fully relate to the material, all employees should be able to recognise themselves in your internal communications campaign, regardless of their gender or ethnicity. A video narrated only by people of one gender or ethnicity, for example, is unlikely to be relatable for everyone in the organisation, so if you're using live action in your campaign, ensure you're representing a cross section of employees. Better yet, consider using animation, where you can intentionally design your own characters and appeal to a wide audience.
That's exactly what Nucco did when we worked with AB InBev on the messaging for their 100+ Accelerator Programme. We used a combination of 2D animation and motion graphics to create scenes that spoke to multiple groups, purposefully keeping characters neutral and widely relatable. Click here to find out more about our collaboration, and to see the final result.
3. Repurpose where possible
Repurposing involves reusing your campaign assets, both across platforms and in different ways. Let's say your campaign involves an explainer video that details the diamond grading process. This video can be used across all internal communications platforms, from the traditional email, to your company's intranet platform, and can also be used in the HR process, to teach both new employees and job applicant hopefuls about your business. It can also be cut and edited for social media content, teaser videos, or infographics.
Repurposing plays a part in any successful internal communications campaign because it can benefit your company in a number of different ways. It's said that we need to read or see a piece of information 7 times before we remember it, so repurposing helps your employees see the same message transmitted in different ways, making it more likely that they'll retain it. You're also getting a better return on investment, because in creating one video, you end up with multiple pieces of content that you can use across your platforms.
An example of this is Nucco's work with the De Beers group, who approached us for help creating an interactive platform to train their global workforce and partners about all aspects of the diamond industry. The assets we created ranged from printed and digital content to an interactive online course on the diamond grading process, and these assets could be repurposed in different ways, including video teasers, books, posters and leaflets – all from the same original content.

4. Make complex information digestible
The goal of internal communications is to transmit key messaging to employees in an effective way, so it follows that a key component in a successful internal communications campaign is making complex information digestible. Employees are bombarded with information all day long, whether that's from supervisors, senior management, or clients, and so their bandwidth to digest new information is limited. For this reason, it's vital that your internal communications campaign distills messaging into an easy-to-understand format.
An illustration of this is Nucco's work with Deloitte & Touche, the first Arab professional services firm in the Middle East. Deloitte asked us to create a series of videos to help the Ministry of Finance in the Gulf Cooperation Council to explain VAT and Excise Taxes, which were due to be implemented in the Middle East. The business audience was unfamiliar with these systems and processes, so our challenge was to explain them in a digestible way. We did this through the creation of videos and infographics to support the Deloitte team during their pitching and training sessions, helping them to communicate a huge amount of tax information in a simple and visual format.
5. Motivate your audience to act
The final element of a successful internal communications campaign is to ensure you're motivating your audience to act. What do you want them to do after engaging with your campaign? Is the intention that employees will start using your intranet on a daily basis? Maybe you want to encourage them to take advantage of corporate benefits. Whatever the call to action, it's important to round off your campaign with something that you can use to track the campaign's success.
One example is our project with the John Lewis Partnership, who wanted their partners to start making contributions to their pension schemes. In order to ensure everyone understood the scheme, we collected and answered questions from John Lewis's partners via engaging stories told through animations, infographics, posters and letters. We made sure that the information was clear to everyone at the John Lewis Partnership, from fishmongers to top accounting managers, and most importantly, that they actually took action off the back of the campaign. The numbers speak for themselves: after the campaign, 50,000 additional partners were convinced to consider their own pension savings, thanks to the eye-catching campaign.
Are you looking to plan a successful internal communications campaign? Get in touch to see how we can help.